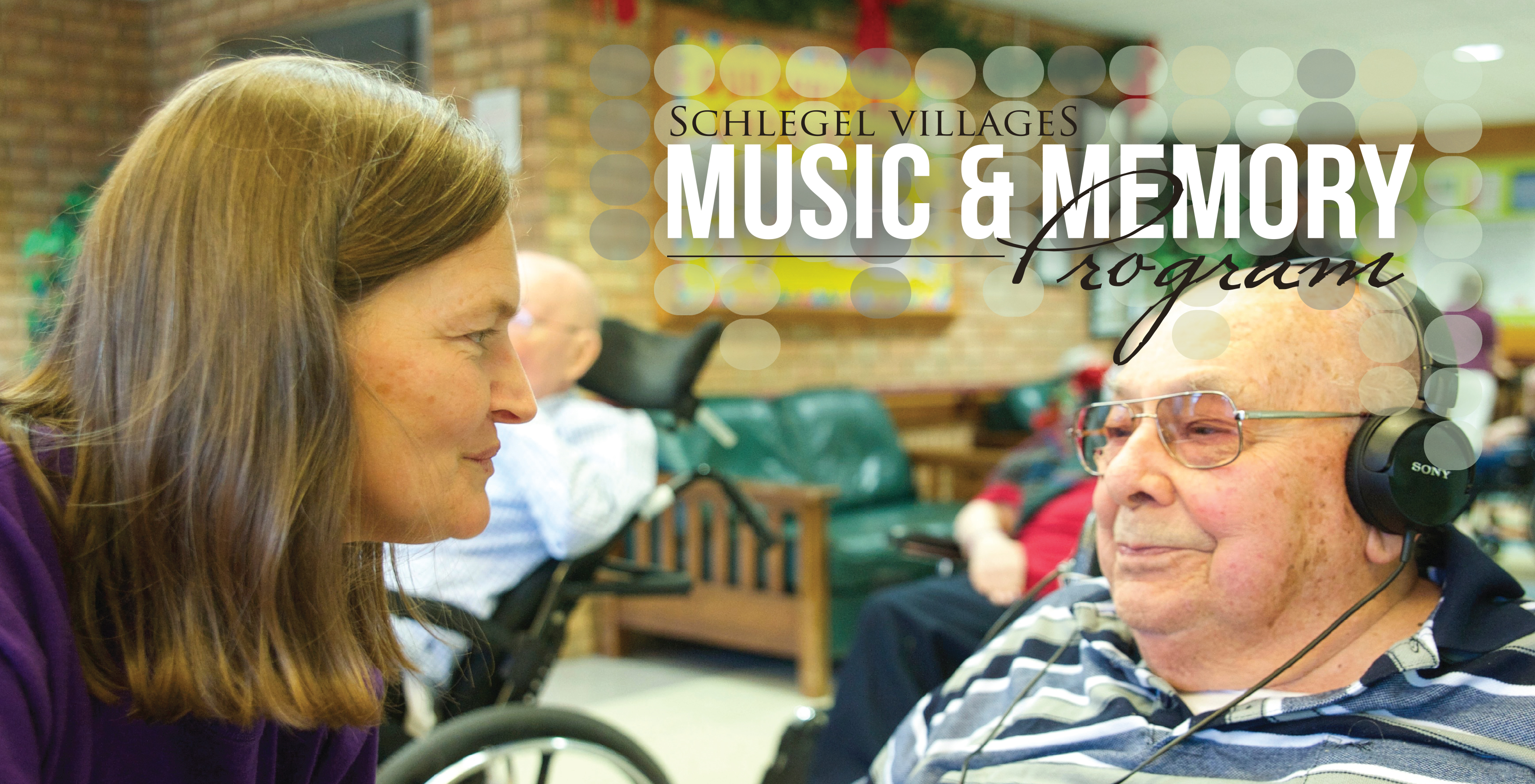 In January 2013, we began a journey to create and provide personalized playlists using iPods to support our residents living with dementia.
Our brains connect music with long term memory.  This is why familiar music has such a tremendous impact for people living with dementia. Music can tap deep emotional recall and encourages a sense of well-being.
"Music often helps me to think of places I've been and lived.  It also helps me when I'm troubled and it lifts me out of the troubles I'm facing"

Resident at The Village of Winston Park
WHY WE LOVE IT
Our Residents are happier and more social.
Deepens relationships between all Villagers.
Decreases negative personal expressions.
Everyone benefits from a calmer, more supportive social environment.
Music and Memory Program gives our team one more tool in their effort to reduce reliance on anti-psychotic medications.
OUR GOAL
To provide a personalized iPod playlist for all residents living with dementia to unlock memories and experience the joy of their favourite music.