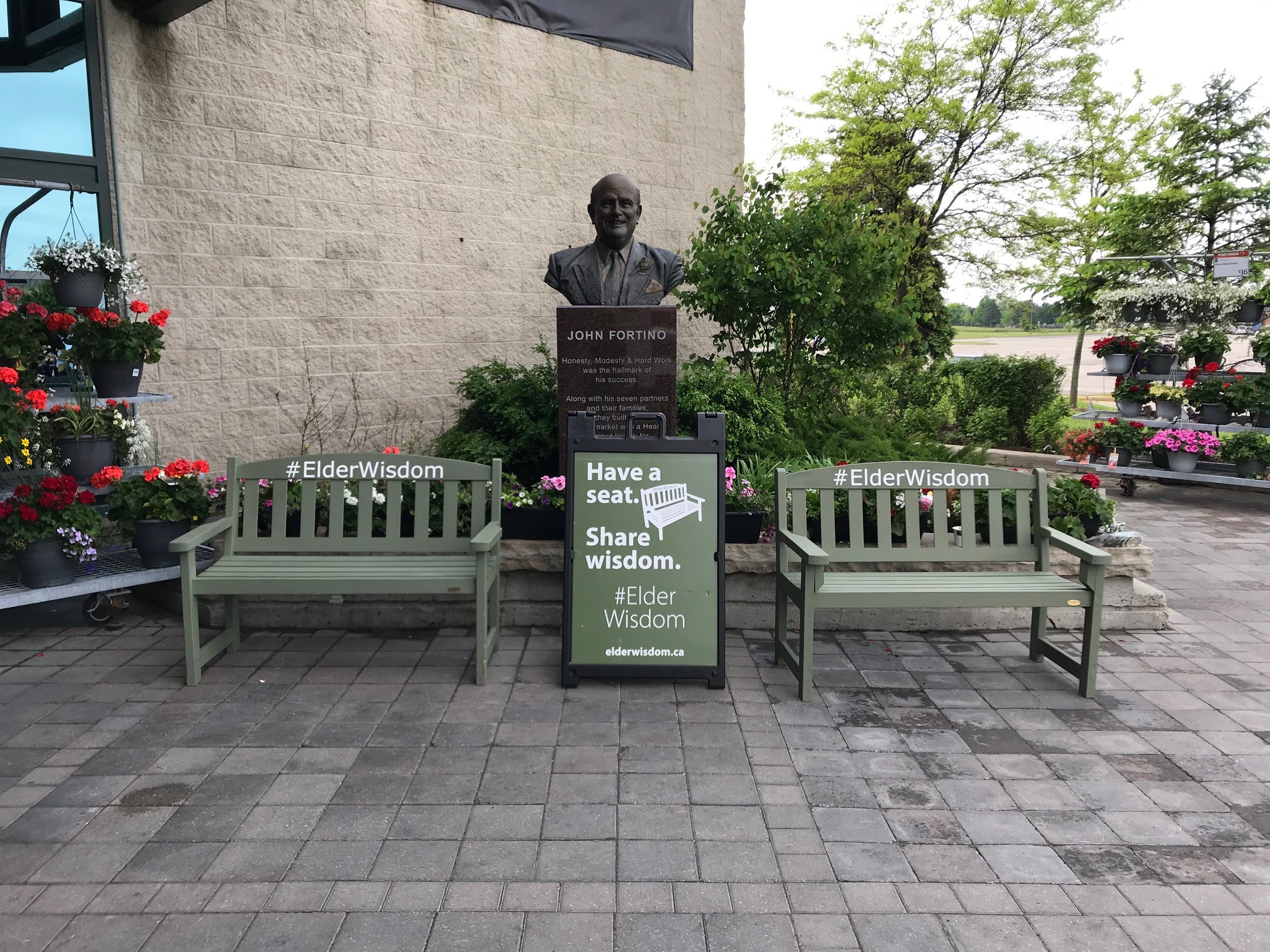 ​The Village of Wentworth Heights celebrated Senior's Month by honouring the wisdom of the elder and ending ageism!
On June 6th 2019, we brought our #ElderWisdom bench to Fortinos on Mall Road, Hamilton, ON as we share the importance of senior contributions to our community. We thank everyone who came by, took a seat and enjoyed an insightful conversation with a senior. Tag us on Facebook, Instagram and Twitter and use #ElderWisdom to spread the message about senior empowerment and wisdom across the globe. Together, we will fight to end ageism!
Special thank you to Nino & Dino for allowing us to be at Fortinos on 65 Mall Road!
Don't forget to visit elderwisdom.ca for more information about our #ElderWisdom Campaign and the events happening across Southwestern Ontario. 
Take the pledge
I pledge to restore to a place of reverence the elders of our society, honouring the wisdom  our oldest citizens have gained through lifetimes of trials, tribulations, joys and successes. I further vow to end ageism, once and  for all counting this unjust form of  prejudice unacceptable.
Contribute to our Wisdom Bank
Elder Wisdom means being of greater age  with the quality of having experience, knowledge, and good judgment. The Wisdom Bank is a collection of these qualities from elders here and around the  world. Browse the many stories, inspirations  and insightful messaging honouring the  wisdom of the elder.