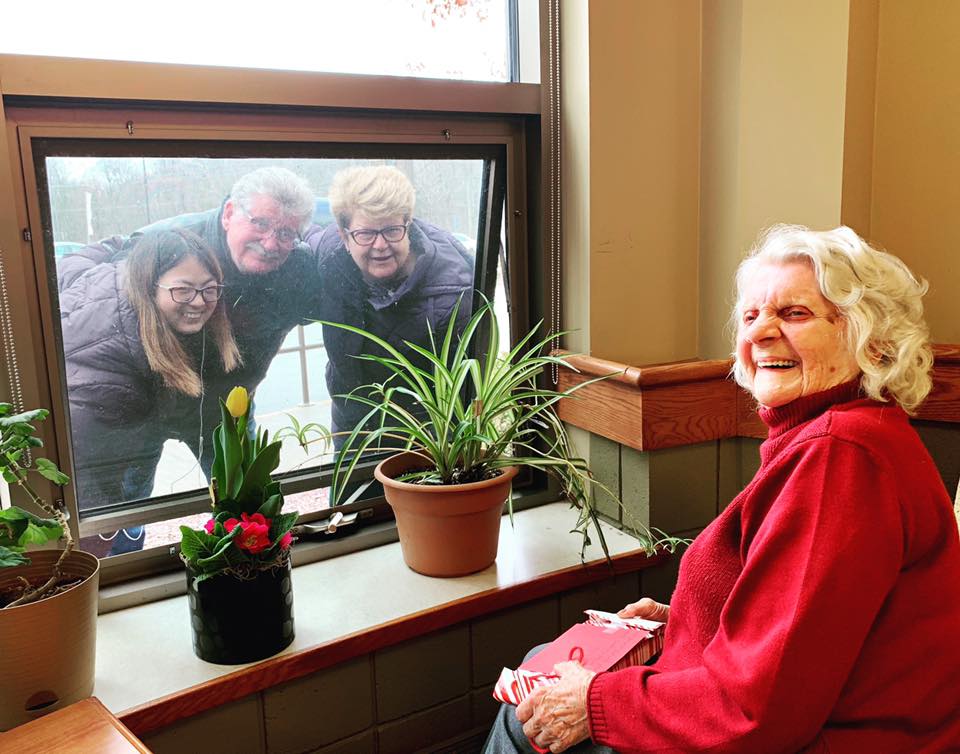 At Schlegel Villages, we have the honour of caring for and supporting more than 4,000 residents in 19 long-term care and retirement Villages across Ontario. Their safety – along with that of their loved ones and the team members who work in our neighbourhoods – is our top priority.
Active screening of all team members, residents, and visitors upon entering and exiting the village includes a series of health and travel related questions as well as temperature check.
We are prepared. Every village has an Infection Control Lead, and we follow Ontario Public Health guidelines related to prevention and control.
We have adequate supplies to meet our needs and have frequent contact with suppliers.
Villages have staffing contingency and emergency plans that will be followed should the need arise.
Schlegel Villages is part of a bigger health force working together to limit the spread of the virus in Ontario.
Masks are required for all team members and visitors as well as provided and encouraged to be worn by residents.
For those having difficulty during these pandemic times you can access free mental health through wellnesstogether.ca.
Proper hand hygiene, physical distancing and appropriate use of all PPE remains the best defense!
ORGANIZATIONAL UPDATE
Wednesday, May 5th | 4:30 p.m.
Our commitment is to offer a public update three times per week
We're happy to share news that the one team member case connected to The Village at University Gates was resolved, leaving one lone case in The Village.
We have had to add The Village of Glendale Crossing to our chart as Public Health officials there have decided to declare outbreak status in three neighbourhoods based on four positive team member cases.  It has been 10 days since three of these team members were last in the Village and we are grateful that all resident tests have come back negative. In terms of the provincial mandate around outbreak status, the definition of Confirmed Outbreak, according to Public Health guidance, is: two or more lab-confirmed cases in residents/staff/visitors in a long-term care home, with an epidemiological link, within a 14-day period, where at least one case likely acquired the infection in the home.
The definition of a suspect outbreak refers to a single, lab-confirmed COVID-19 case in a resident. As always, local public health units have the discretion to declare an outbreak and end an outbreak. In all of our Villages, our teams continue to monitor everyone closely and regular, rapid testing is underway to ensure that any possible case is identified quickly and appropriate Infection Prevention and Control measures can be put in place.  
The team at Glendale Crossing will continue to work alongside public health to resolve this as soon as possible.
Late yesterday, a series of updated guidance documents to support changes in Directive #3 were released by the Chief Medical Officer of Health. We are eager to safely follow this guidance but, in many respects, they will only come into action once the provincial stay-at-home order is lifted and regions are again in status levels based on the regional colour coding. In all respects, we will continue to follow Public Health guidance.
Current Village Outbreaks - Click table to view larger
*Numbers reflect the latest numbers the evening prior to our report

PREVIOUS 7 UPDATES
​Visitors
Please be aware that visitor details may differ based on location and public health directives. Contact your village for more information.
Read: Visiting during Covid-19 (updated Apr 26/21)

Require a Covid-19 test? Find a location: Covid Assessment Centres
Team Members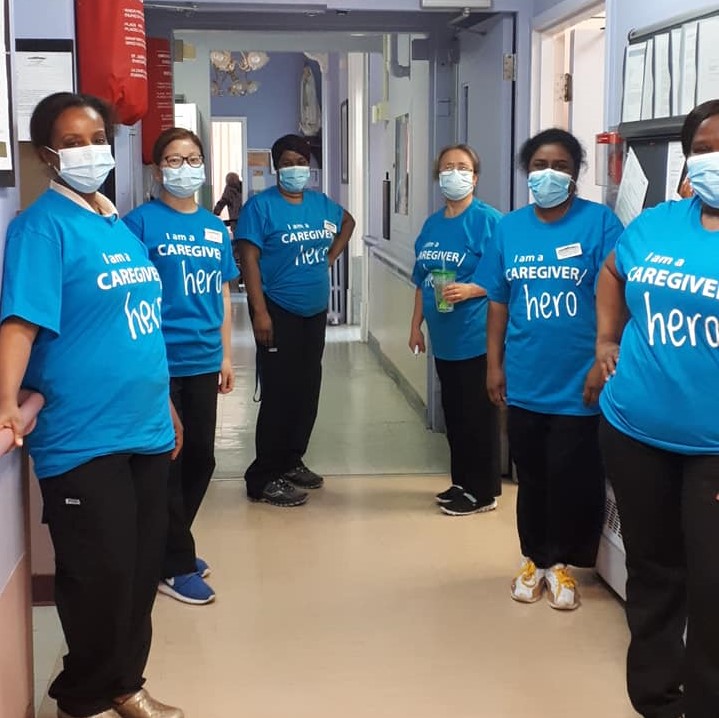 Please remember there are important resources available to all team members through the Employee Family Assistance Program and Homewood Health. If anyone is struggling, this could be very helpful. The phone number is 1-800-663-1142   
The Wilfred Schlegel Hope Fund is also an important resource and the committee has already provided team members with direct support through the fund. Applications will be assessed quickly. #iGiveHope
Call To Action - Join Our Team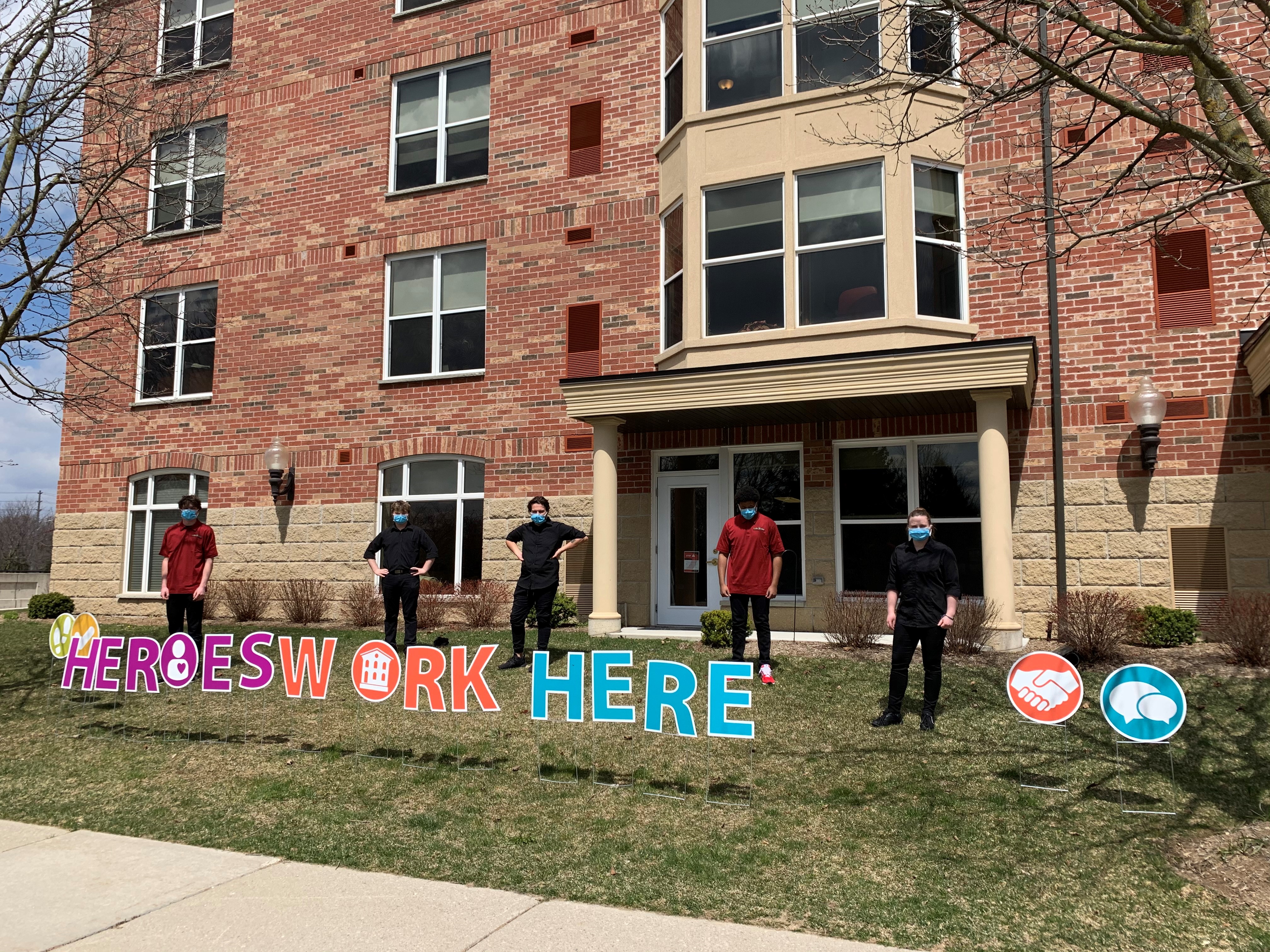 We hire for heart at Schlegel Villages and we train, mentor and support our team members so they can fill their hearts by making a difference in the lives of our residents. Caregiving is hard work; it can be emotionally and physically exhausting, but it can be the most fulfilling work you have ever done. 
We sincerely appreciate everyone's cooperation and patience. We will continue to offer regular communication as any new developments arise, but in the meantime, we hope that beyond these additional precautionary measures, our residents and team members will continue to bring life to their neighbourhoods and Villages.
Please contact our communications team if you have any questions or concerns. We can be reached at Covid.Communication@Schlegelvillages.com 
Public information and resources: