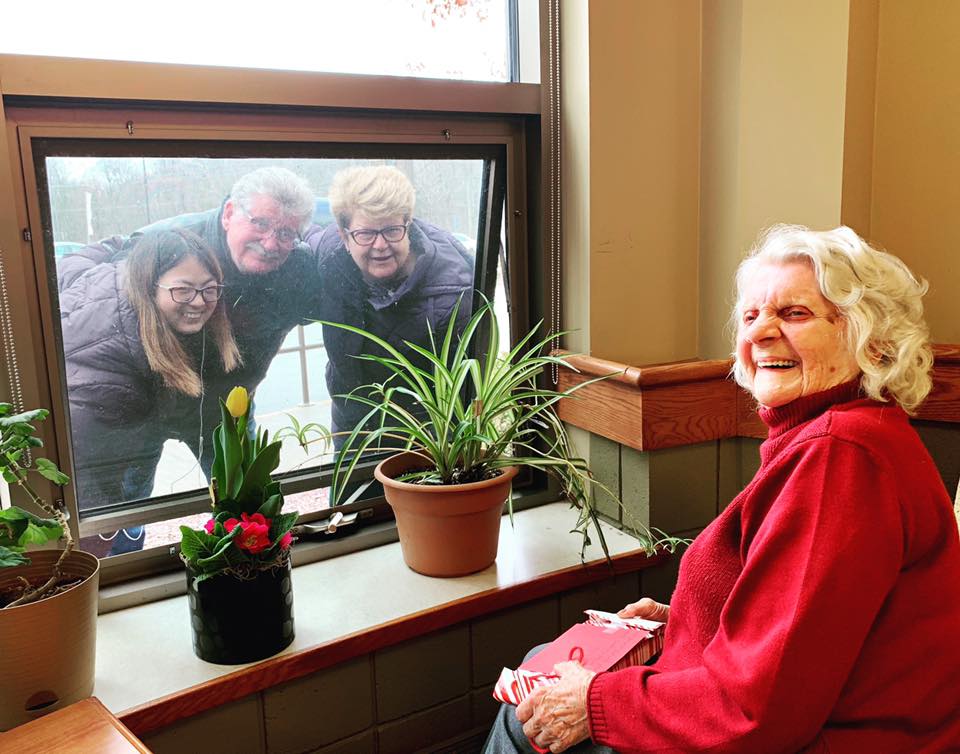 At Schlegel Villages, we have the honour of caring for and supporting more than 4,000 residents in 19 long-term care and retirement Villages across Ontario. Their safety – along with that of their loved ones and the team members who work in our neighbourhoods – is our top priority.
Active screening of all team members, residents, and visitors upon entering and exiting the village includes a series of health and travel related questions as well as temperature check.
We are prepared. Every village has an Infection Control Lead, and we follow Ontario Public Health guidelines related to prevention and control.
We have adequate supplies to meet our needs and have frequent contact with suppliers.
Villages have staffing contingency and emergency plans that will be followed should the need arise.
Schlegel Villages is part of a bigger health force working together to limit the spread of the virus in Ontario.
Masks are required for all team members and visitors as well as provided and encouraged to be worn by residents.
For those having difficulty during these pandemic times you can access free mental health through wellnesstogether.ca.
Proper hand hygiene, physical distancing and appropriate use of all PPE remains the best defense!
ORGANIZATIONAL UPDATE
Friday, November 20th | 1:00pm
Our commitment to offer a public update three times per week
As we have seen in recent COVID-19 reporting, cases across the province continue to be on a sharp rise and in response, the province announced new directives on November 19 indicating that team members and essential caregivers in regions of the province that are in orange or red alert status or any home that is in COVID-19 outbreak must switch to weekly testing. This policy officially comes into effect on Nov. 23 and we wanted to make everyone aware.
We are pleased to share news today that the Village of Winston Park Retirement Home in Kitchener was cleared of outbreak status on Nov. 18 and we offer our gratitude to the team there for their efforts to keep any possible spread contained. Likewise, The Village of Arbour Trails in Guelph was also cleared effective Nov. 19, and our congratulations goes to everyone there.
The team at Hamilton Continuing Care has seen two more positive resident cases, which are test results that should have been returned earlier but were only recently confirmed, making the total there 10 active resident cases. There has also been one additional team member positive. More testing is underway today and the team continues to work in close partnership with Public Health and other care partners to ensure they are doing all they can to manage.
Also in Hamilton, The Village of Wentworth Heights has had two resident cases resolved but also three new cases added, for a total of 5 active resident cases, as well as the one active team member case.
Tansley Woods Retirement Home has no changes to report and we are hopeful the final affected neighbourhood will be resolved of outbreak any day. The Long-term Care neighbourhoods there are not in outbreak but have been in monitoring based on two low-risk team member cases. We're happy to report that one of the two affected team members has been resolved.
We are hopeful that the Retirement Home at The Village of Riverside Glen will be officially resolved as early as this afternoon, but we do have one positive resident case to report in the Eramosa neighbourhood in the Long-Term Care neighbourhoods there. They are now in full outbreak protocols but this resident is being retested, as well as all team members. We will eagerly await those results to confirm the positive case and support any contact tracing.
At The Village of Sandalwood Park, one more team member was added and The Village is in outbreak with full protocols in place.
We also note The Village of Erin Meadows is in suspected outbreak protocol; there are no positive cases but testing is underway as a few residents and team members have shown symptoms. The team and Public Health officials are taking extra precautions while they await test results. 
There are no changes to report at this time at Pinehaven Nursing Home or Erin Mills Lodge.
We'd like to offer our gratitude to everyone who continues to offer kind words and gestures of support to our team members. They are deeply committed and working hard to keep everyone safe, and each kind word and measure of patience lifts them up – we are grateful for every one we see and hear.
Current Village Outbreaks - Click table to view larger
*Numbers reflect the latest numbers the evening prior to our report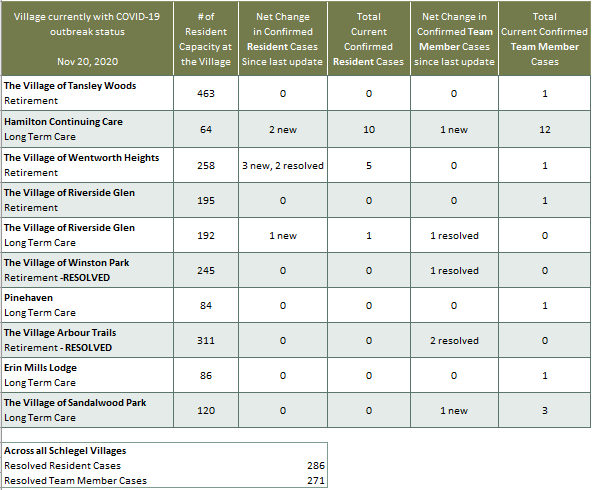 PREVIOUS 7 UPDATES
Visitors
Please be aware that visitor details may differ based on location and public health directives. Contact your village for more information.
Read: Visiting during Covid-19

Require a Covid-19 test? Find a location: Covid Assessment Centres
Team Members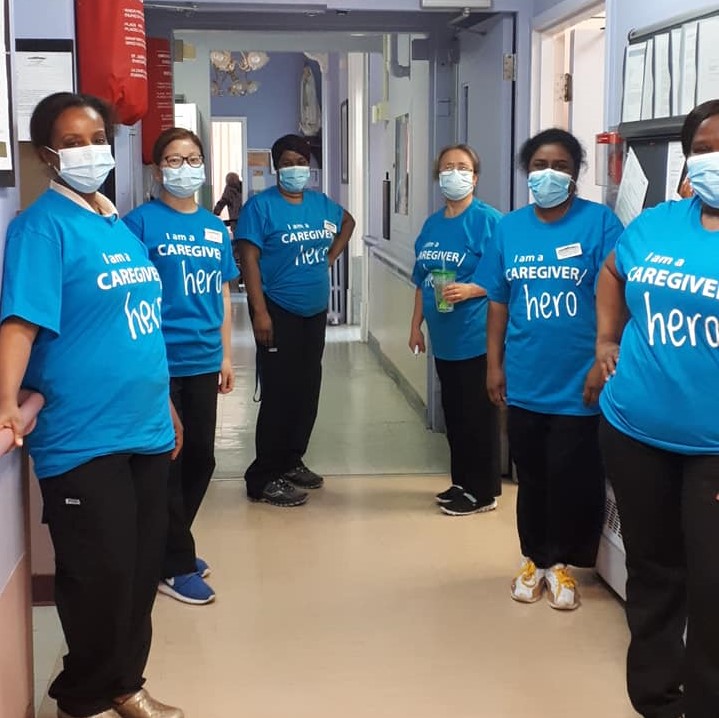 Please remember there are important resources available to all team members through the Employee Family Assistance Program and Homewood Health. If anyone is struggling, this could be very helpful. The phone number is 1-800-663-1142   
The Wilfred Schlegel Hope Fund is also an important resource and the committee has already provided team members with direct support through the fund. Applications will be assessed quickly. #iGiveHope
Call To Action - Join Our Team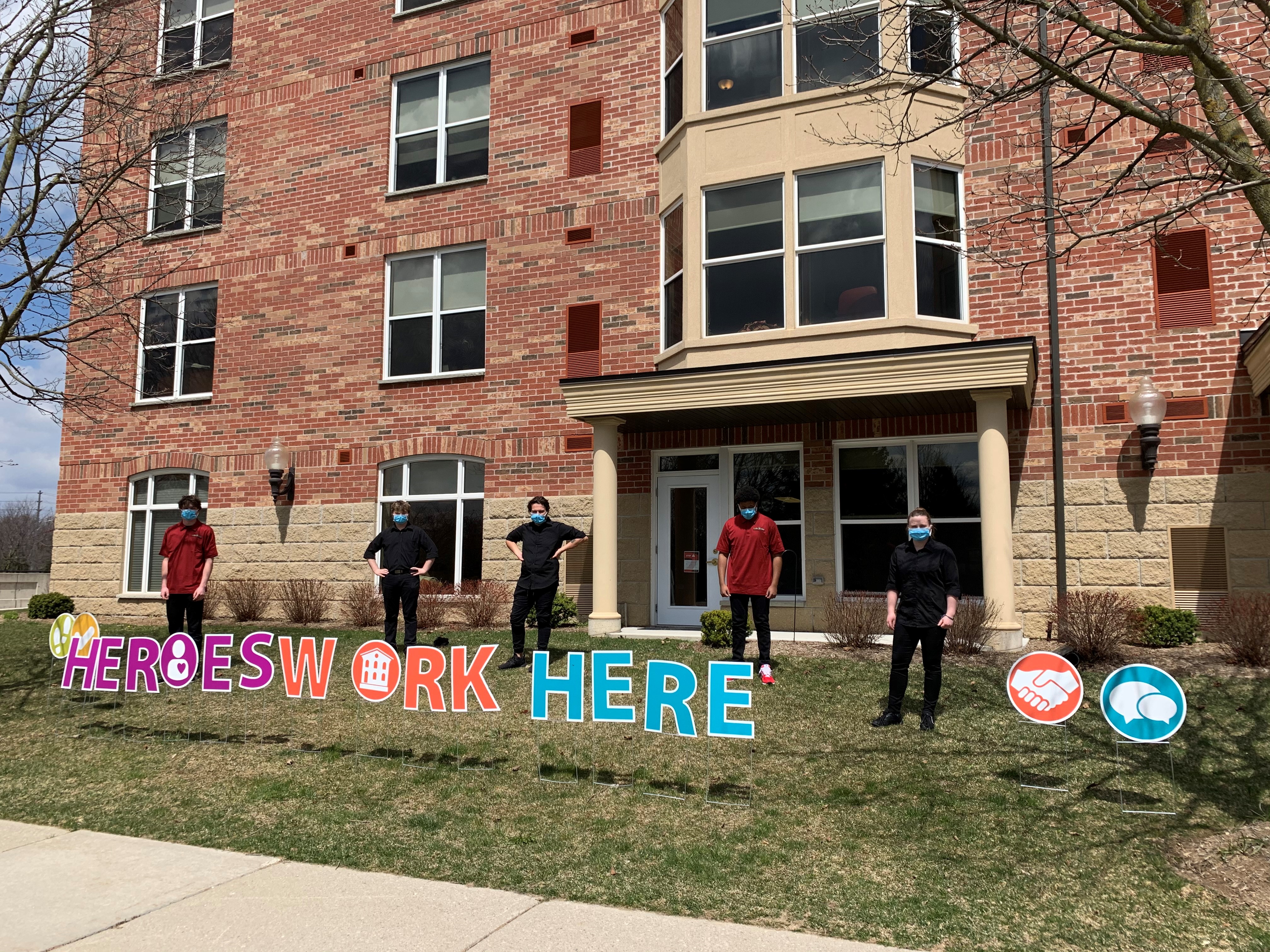 We hire for heart at Schlegel Villages and we train, mentor and support our team members so they can fill their hearts by making a difference in the lives of our residents. Caregiving is hard work; it can be emotionally and physically exhausting, but it can be the most fulfilling work you have ever done. 
We sincerely appreciate everyone's cooperation and patience. We will continue to offer regular communication as any new developments arise, but in the meantime, we hope that beyond these additional precautionary measures, our residents and team members will continue to bring life to their neighbourhoods and Villages.
Please contact our communications team if you have any questions or concerns. We can be reached at Covid.Communication@Schlegelvillages.com 
Public information and resources: