It Takes A Village To Care
At Schlegel Villages, we believe that we all have a part to play in making our world a better place.  It Takes a Village to Care and we seek to serve our global community in a variety of meaningful ways:
The Roots of the Wilfred Schlegel Hope Fund
In a tight community, villagers are much more than simple neighbours and friends – they are family, and when a family member falls upon hard times, others rise to help carry them through the struggles. Schlegel Villages is such a community. The organization of 19 long-term care and retirement villages was founded upon the notion that commitment to community is a central value of moral import; Wilfred Schlegel passed this passion for community building to his son Ron and grandsons Rob, Brad and Jamie, who all play important roles in moving Wilfred's vision forward in all they do, especially within The Villages.
The sight of neighbours supporting neighbours as family has always been an inspiration: a team member loses all they own in a house fire, and their village raises money to help them out; a sudden illness forces another to choose treatment over employment while they battle through, and their teams help cover the bills; a spouse loses a job, and a bit of help finds its way into the hands of a fellow villager. In these and countless other circumstances, comfort, clothing and the assurance of togetherness is offered. These immense gestures have always grown organically, from each village in direct response to needs arisen, until 2018 when the Wilfred Schlegel Hope Fund was launched.
This is a benevolent fund, voluntarily paid into by team members through payroll deduction, which in turn is matched by the Schlegel family – a dollar becomes two thanks to the legacy of Wilfred Schlegel. The funds are then allocated on an "as needed" basis, as decided by a committee of team members and leaders who assess individual requests. The Wilfred Schlegel Hope Fund was established to ensure that funds would be available to match the spirit of generosity and compassion ignited within each village when a friend is in need.
The spirit of love in true community motivated Wilfred in life, and it continues to shine brightly today in the Hope Fund that bears his name.
COVID-19 Announcement
If you wish to donate to the Wilfred Schlegel Hope Fund, you can do so online through CanadaHelps, or cheques can be made out to WSHF Pandemic Relief and mailed to our office with attention to Katie Mair.
325 Max Becker Drive, Suite 201
Kitchener ON  N2E 4H5
Village Voice Stories​
There are 4 ways that you can direct your donation:
Support for the Future. Enhancing Life through Research and Innovation. Schlegel-UW Research Institute for Aging (RIA)
Support the Dream of Camp Life. Camp Schlegel at Shady Pines Capital Campaign.
Support Village Life. Honour the Village you Love.
Where it is Needed Most.
Printable information and donation form
Online donations accepted through CanadaHelps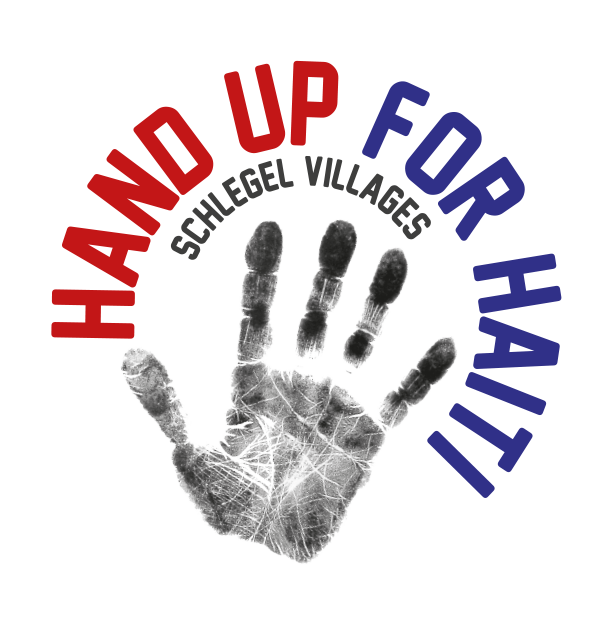 Hand up for Haiti is a fundraising partnership with Fonkoze (fonkoze.org) that gives a Hand Up to the Haitian Women living in some of the poorest, rural parts of Haiti. Our monies raised help to give these women the education and financial support to help lift themselves and their children out of poverty.