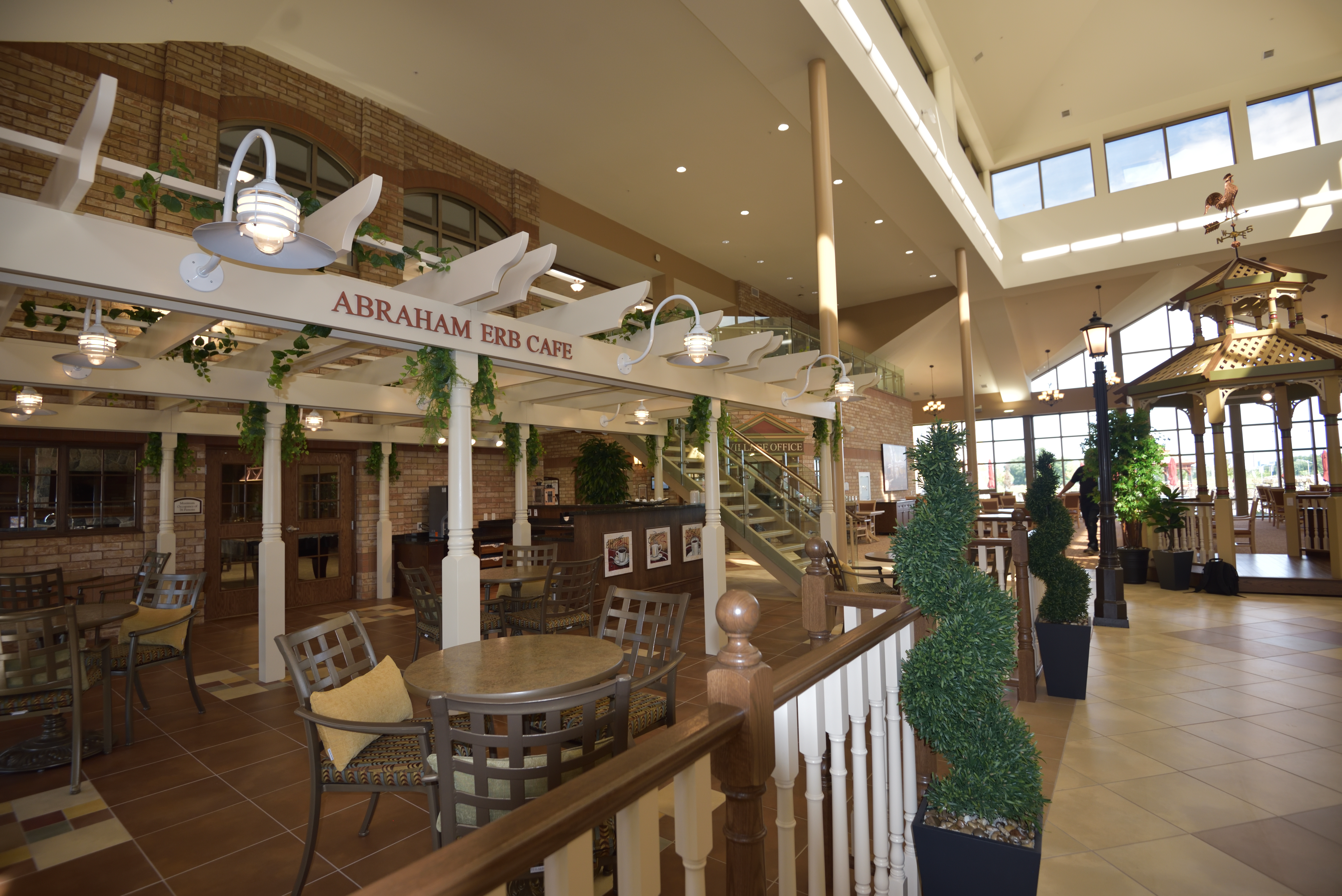 Village Concept
The Village concept was always meant to create living space that feels like small town Ontario, in many ways like Ron experienced growing up in Ailsa Craig outside of London. Within the Village model, Main Street connects to the Town Square, which is the social centre and gathering place of the Village.
Together the Main Street and Town Square allow residents to live life as they always have, but now it is indoors and accessible to them at this stage in their life. This unique physical design encourages socialization and social connectedness, ultimately creating a strong, vibrant and inclusive community. 
Main Street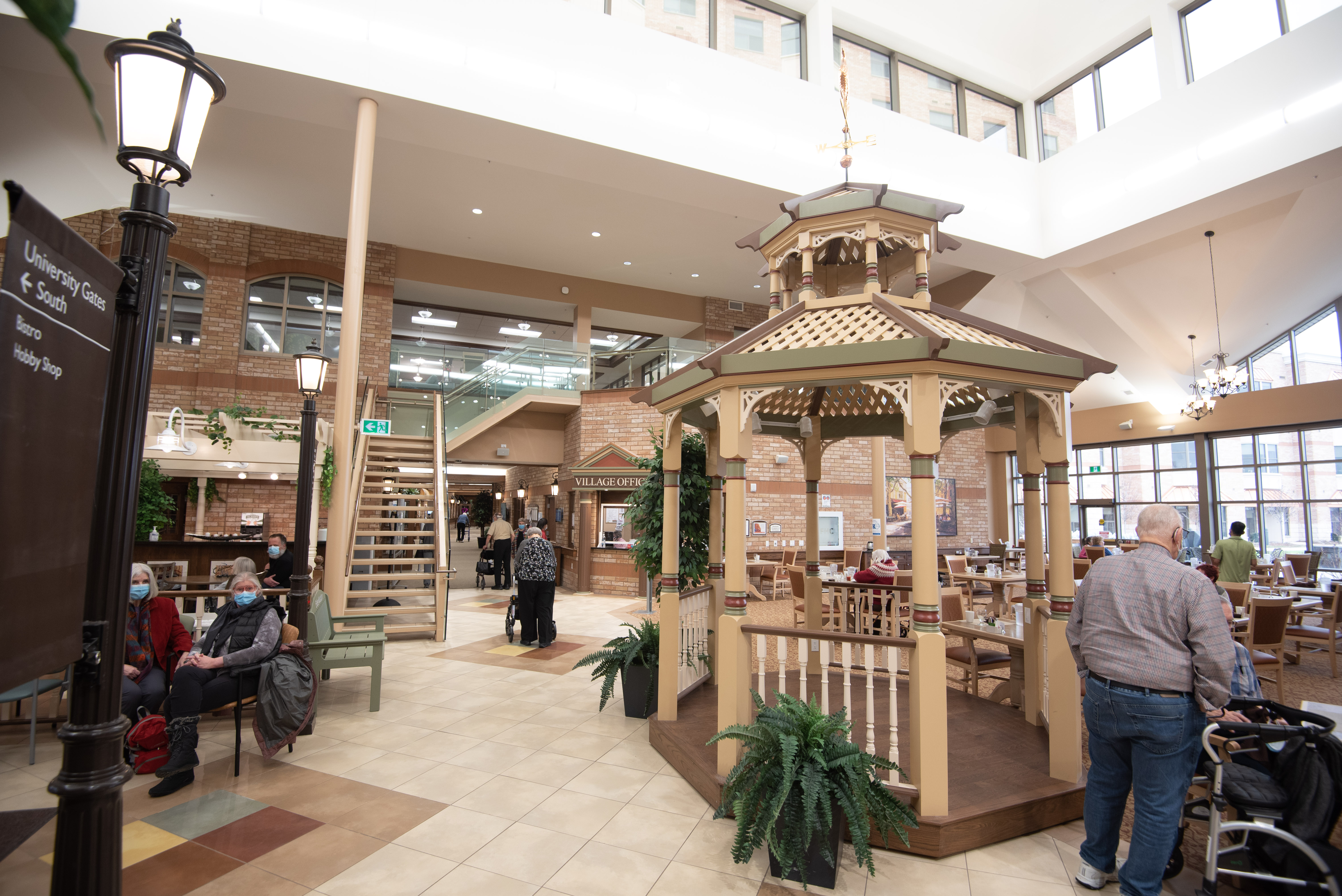 Along with this cohesive, internal social environment, Ron also saw the Villages as community hubs for seniors and others from the surrounding community. The idea was always to connect each Village to the broader community to enhance the lives of residents and also neighbours from beyond the walls. This is why amenities like The Riverstone Spa and Salon, The Ruby restaurant experience and The Health Centre all provide services to the outside community, and the quest to find innovative ways to welcome neighbours will continue.
Neighbourhoods
Neighbourhoods
The cozy, intimate neighbourhoods where residents reside are connected to Main Street to create an integrated community or Village, but it is the people and the relationships that are the heart of Village Life. In Long-Term Care, our neighbourhoods are thoughtfully designed with a maximum of 32 people in each one, where team members and residents develop the strongest relationships. In Retirement, the five neighbourhood options are designed to meet the varying care needs of residents, regardless of ability or level of independence.
Outdoor Spaces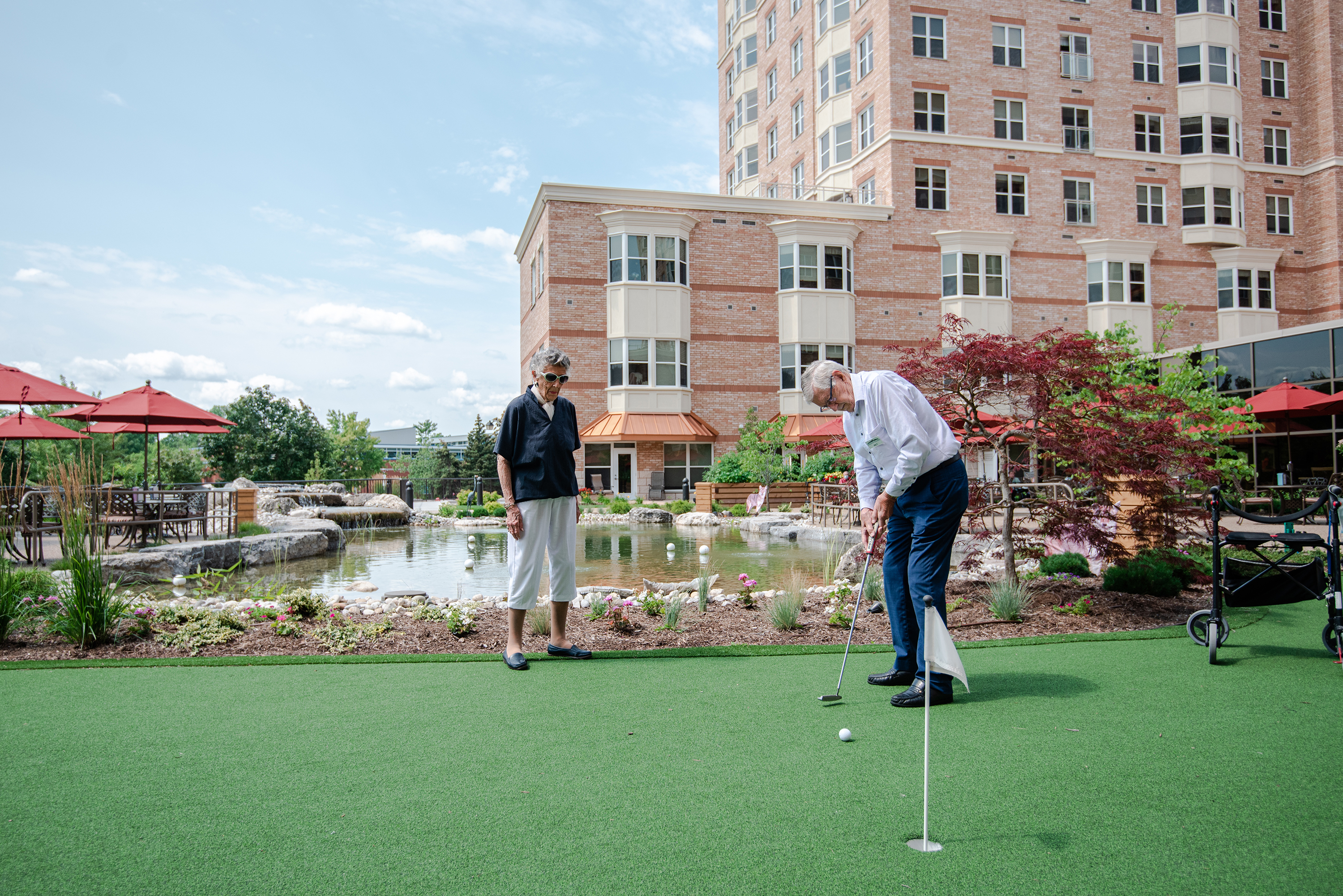 Outdoor Spaces
There is no place better to calm the mind and rejuvenate the inner spirit than in the heart of nature. There is a physiological response in the human body at the touch of a plant of the scent of a flower and based on Ron Schlegel's vision, the Villages are always working towards creating thoughtful, intentional and beautiful outdoor spaces for the residents of Schlegel Villages, their guests and the team members who work alongside them.  Click here to read more about our outdoor spaces.