The Schlegel Family
The Schlegel family is committed to excellence in the care and support offered to the people who choose to call a Schlegel Village home and seniors around the world. 
Ron Schlegel may be the founder of the organization as it stands today, but the family history in seniors' care started a generation earlier when Ron's father Wilfred bought a nursing home in London in 1953.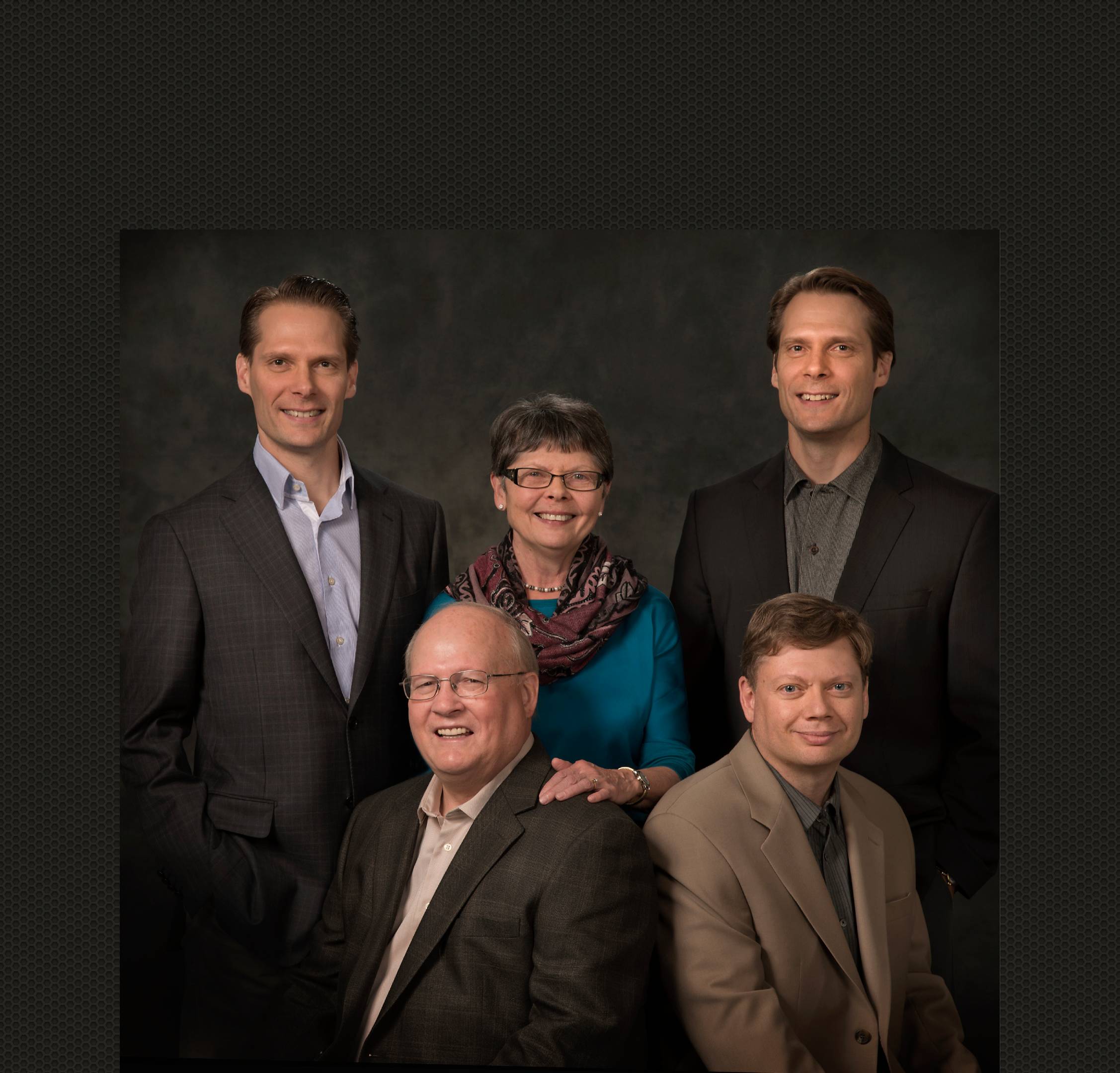 Watch this video to hear each member of the family speak of their mission and their commitment to enhancing life quality for the residents of the Villages and older adults around the world is to hear true passion for others come to life. 
Each resident and team member are a part of the Schlegel Villages family, valued and important, cared for and cared about while contributing the best of themselves in important ways. Wilfred Schlegel intrinsically modelled service to those in need and this focus remains central to our culture. We strive to serve others and make life better for them, whether a resident, team member, volunteer or family member.
In a family organization, such as Schlegel Villages, there are core values that come from within, passed down through generations to create the culture of the organization, and they are something of which the Schlegel Family is very proud.
70 Years of Service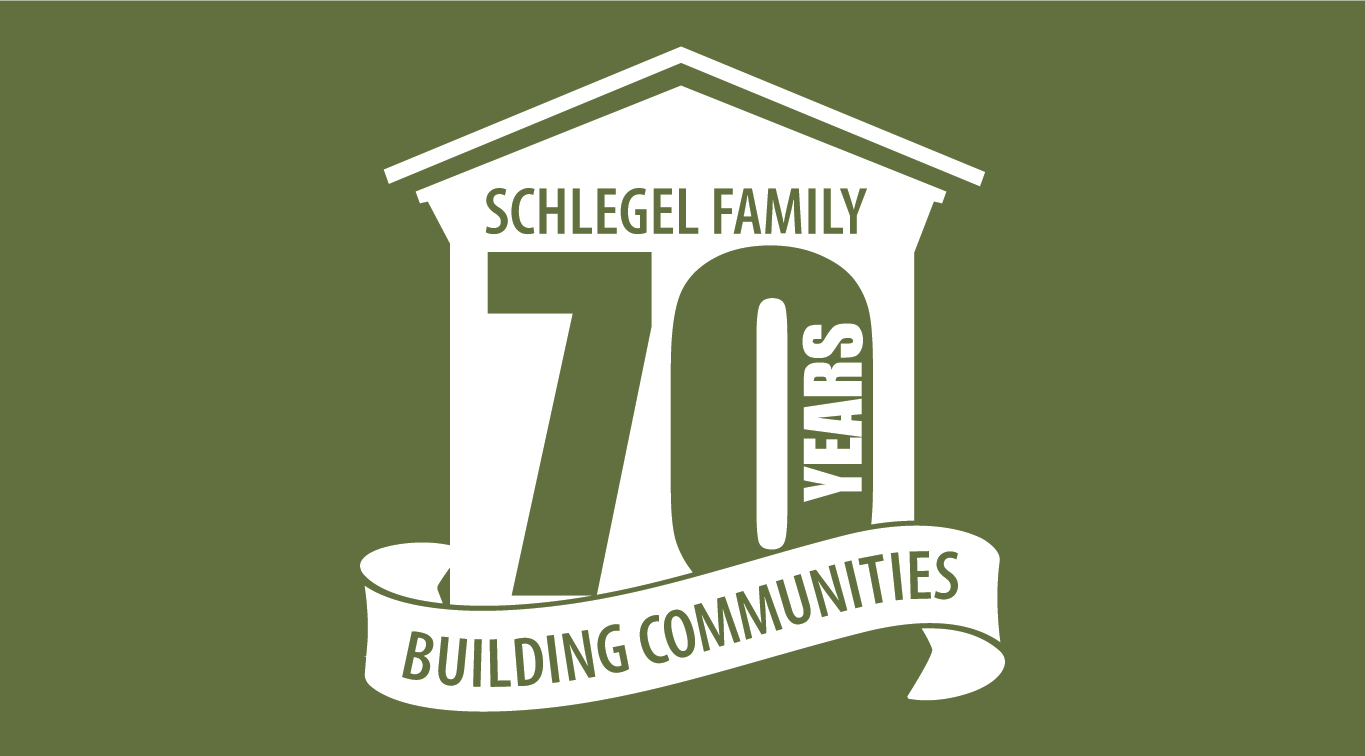 Ron's Reflections on Seven Decades of Serving Elders
It's the early part of 2023 and Ron Schlegel is on the other side of a virtual interview. From his office in Kitchener, where he still plays a vital role in steering the company he founded, he's set aside some time to reflect on the fact that as his 80th birthday approaches, his family is marking a different milestone.
It was 1953 when Ron's parents, Wilfred and Emma, began caring for seniors in the old Egerton Private Hospital in London, Ontario that Wilfred purchased the year before. Anyone who has heard Ron speak about the beginning of this service to others will have heard him mention how at 10-years-old, he was serving meals to his elders and doing his homework at their feet in the lounge area once he'd finished cleaning-up after dinner.
The values he absorbed at that first Schlegel-owned and operated "nursing home" would be the foundation of Schlegel Villages; for 70 years Ron and his family have been building on those values to be sure that as people age and their care needs change, a life of meaning, purpose and growth awaits.
"I don't think of it in terms of time," Ron says, considering seven decades of service to others. "It is just a part of me."
His passion has always been fueled by community building and the discovery of new ways to provide better service for seniors. When one follows their passion, a career like this never feels like work, Ron says, because every day offers a new opportunity to learn something new. He points out snapshots of all he has learned from the people he has served and the team members who've been part of the larger Schlegel Family over the decades.
"I don't have many of the answers," Ron humbly points out, "but the seniors have the answers. What we need is to talk to them and listen to them and the answers will become clear. "They're the ones who have been teaching me all along for 70 years."
He says he's learned to appreciate the power of gratitude from residents, because they are often so thankful for seemingly small gifts.
"They're very quick to acknowledge and be thankful," Ron says, "whereas younger people, you know, we're just moving along so fast that we don't notice when we should be saying thanks, let alone taking the time to say thanks."
One can't help noticing that even on the cusp of his 80th year, Ron still places himself in the category of 'younger people.' He will tell you his passion for knowledge and his quest to help inspire the transformations needed within a struggling health system help keep him young and focused.
He's asked about that transformation; what does the future hold in the senior's living sector, which has garnered so much important attention over the previous three years under the shadow of COVID-19?
"I think we have a model that is working," he says; "the Village model and the social model of living within a continuum of care."
He has seen it firsthand in recent months as his health care needs have changed and he's been living at The Village of Winston Park, the first Village he built back in the early 1990s. He speaks with his fellow residents about their experience, for it is shared by him as well, and he sees the strength of the social model in the relationships that thrive in Village Life.
"There's many people who are there in a deeply personal way," Ron says of his Winston Park neighbours. "They live in the Village and they relate to their neighbors and they talk to them, and they visit and do things together – what neighbors always have done in life."
If the social model of living is the foundation of Village Life, innovation and the quest to always improve is the beating heart. Ron looks ahead to a time when certain medical procedures will happen within the Villages, negating the need for hospital transfer, and he sees more collaboration within the health system and deeper connections between the Villages and their neighbours.
He sees endless possibilities, even after seven decades of serving seniors. It's an admirable vision, and one his large, extended Schlegel Family is eager to carry into the future.
Learn About Our Affiliations