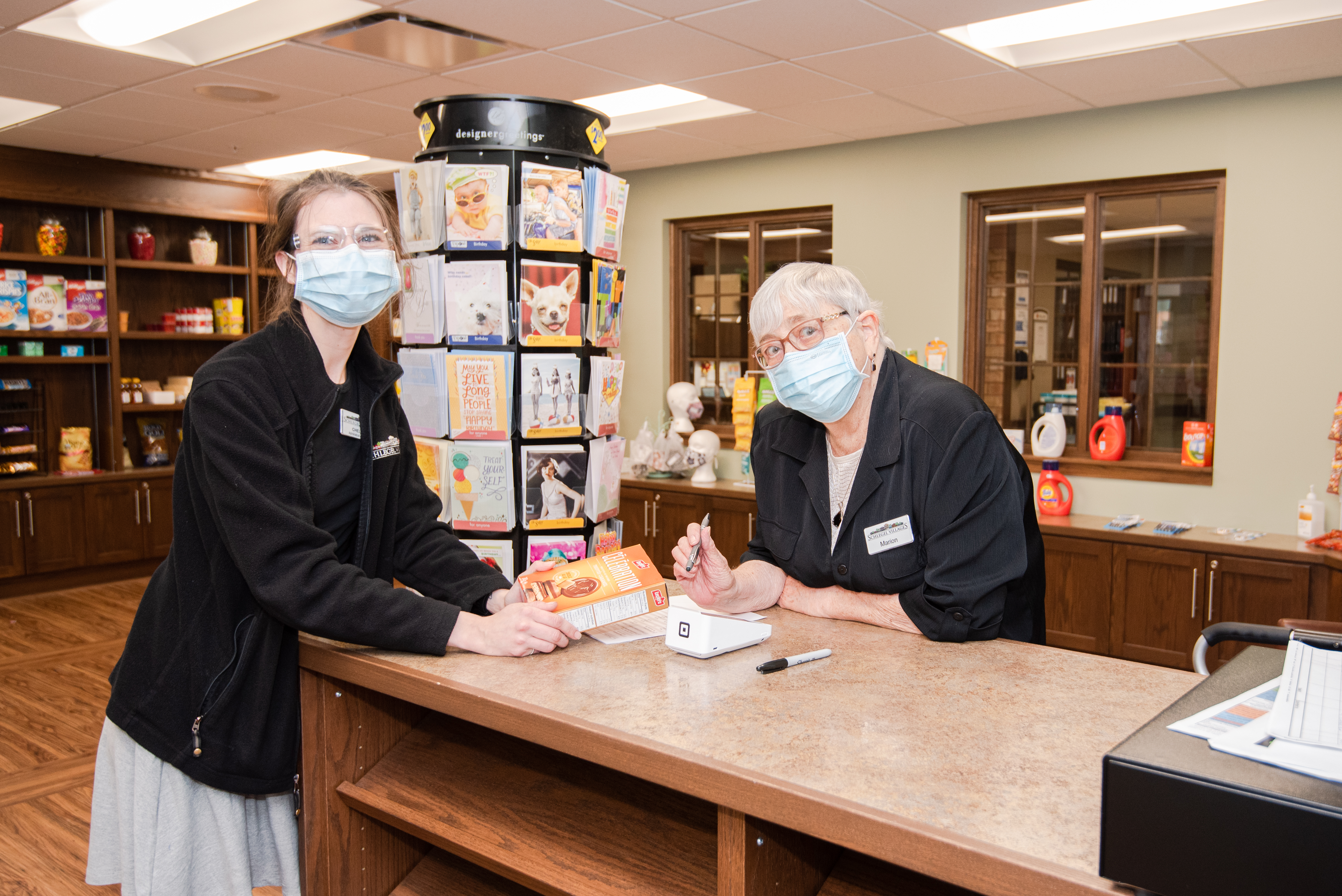 Volunteer With Us
We welcome volunteers in our Villages and have a wide range of opportunities for people to make a difference in the lives of our residents.
Schlegel Villages is committed to fostering a community where all feel included and supported so that they can live life to the fullest. Our volunteer program helps us identify and create opportunities for volunteers to use their time, skills and talents in meaningful ways. Discover the joy and fulfillment of volunteering with seniors!
There Are Lots of Ways You Can Help
Living well requires our well-being to be nurtured intentionally daily. Village life and our recreation calendars combine to create opportunities for residents to engage in meaningful ways within each Village. Additional programming includes outings into the community, themed and holiday events as well as programs reflective of the ever-changing interests and preferences of our diverse group of residents.
Being part of a Village community means there is also life to be experienced on Main Street where a walk can be enjoyed and opportunities await for socializing, learning, exploring a hobby, exercise, pampering oneself, or shopping.
Authentic relationships grow as residents, families, friends, volunteers and team members find ways to engage in meaningful and shared activities together. Together, a blend of neighbourhood and Village engagement opportunities create an environment where residents can continue to live well each day!
This list is just a small sample of the options available!
Special events support
Companionship visits
Recreation Program support
General store
Music (instrumental/singing)
Dietary support
Outings into the community
Program for Active Living
Spiritual Care programs
Palliative Care visits
Arts and Crafts programs
Greenhouse - Horticulture
Library
iPad/computer support
Environmental support
Office support
Meal/snack support
The Barb Schlegel Volunteer Award
Barb Schlegel was an inspiring person who lived her life with gratitude, good humour and a serving heart. She had a genuine love of people and saw every person she met as a potential new friend, carrying that spirit with her in every opportunity she had to give of herself for others.
What Can You Expect?
You will be valued for the experience and compassion you offer and you can expect to be supported the way any member of our Village family would be. You can expect connection, growth and meaning, and the opportunity to make a real difference in lives of many.
What Is Required
Note: All volunteers are required to be fully vaccinated against covid-19 (2 doses)
All volunteers must be 14 years of age or older.
Please complete the volunteer application online or in person at the Village. Completed applications can be submitted via the online application form, email, fax or in person directly to the Village you are applying with.
You will be asked to provide a character reference.
You will receive an invitation to attend a Volunteer Orientation Session at the Village.
All applicants are asked to participate in an interview at a mutually agreed upon time. The interview will determine whether the applicant is suitable for a volunteer position that is presently available. Please note: An interview does not guarantee a volunteer position.
All volunteers (age 18+) are required to obtain a successful police check prior to volunteering. You will need to apply for a "vulnerable sector" police check.
The successful volunteer will receive training for their new position as well as a detailed volunteer description of their new role.