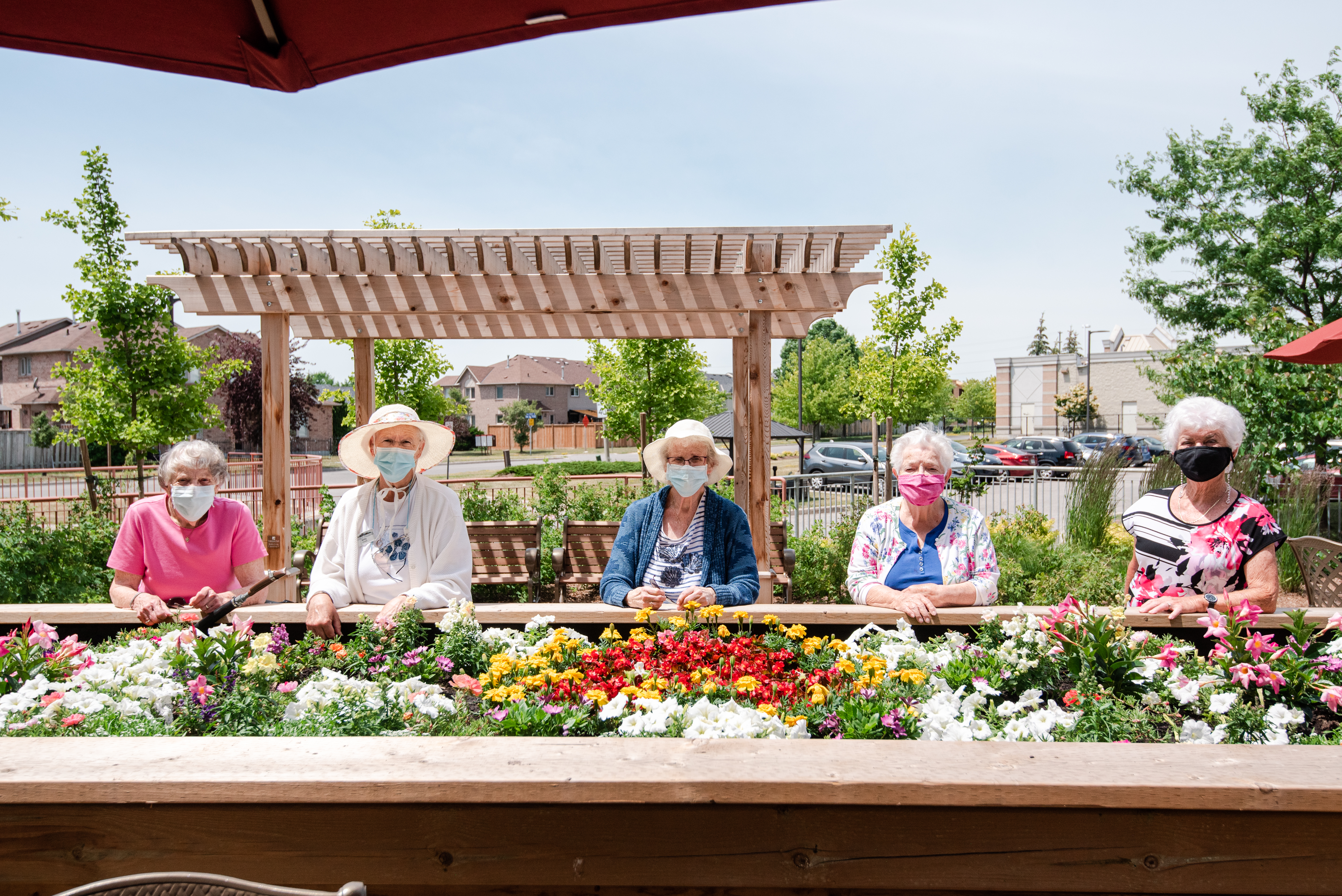 About Us
The Schlegel Family's overarching mission is to build and strengthen community. One very important and tangible way of building community is by providing care and quality of life for older adults, which we have been doing for 70 years.
Our central belief is that elders should be kept at the centre of our communities, not relegated to the periphery. The Villages we create are places where elders can live a life of meaning and purpose while continuing to stay connected and contributing to the broader community.
Our Defining Features
Physical Design
The Hallmark feature of the Schlegel Villages design is the Town Square and Main Street concept, which promotes social interaction and quality of life. Like any village, this is where the action happens; it's where residents greet each other throughout the day, where celebrations take place and where people gather to discuss the happenings of Village Life. The Town Hall, the Café and the Community Centre are focal points along Main Street, and the extensive use of windows and skylights flood the street with natural light on even the cloudiest of days. Outside, the residential flavour expands, with patios, sloping rooflines and beautiful landscaping.
Homes that have joined the Schlegel Villages family through acquisition will one day become a fully built and designed signature Schlegel Village.
Investment in People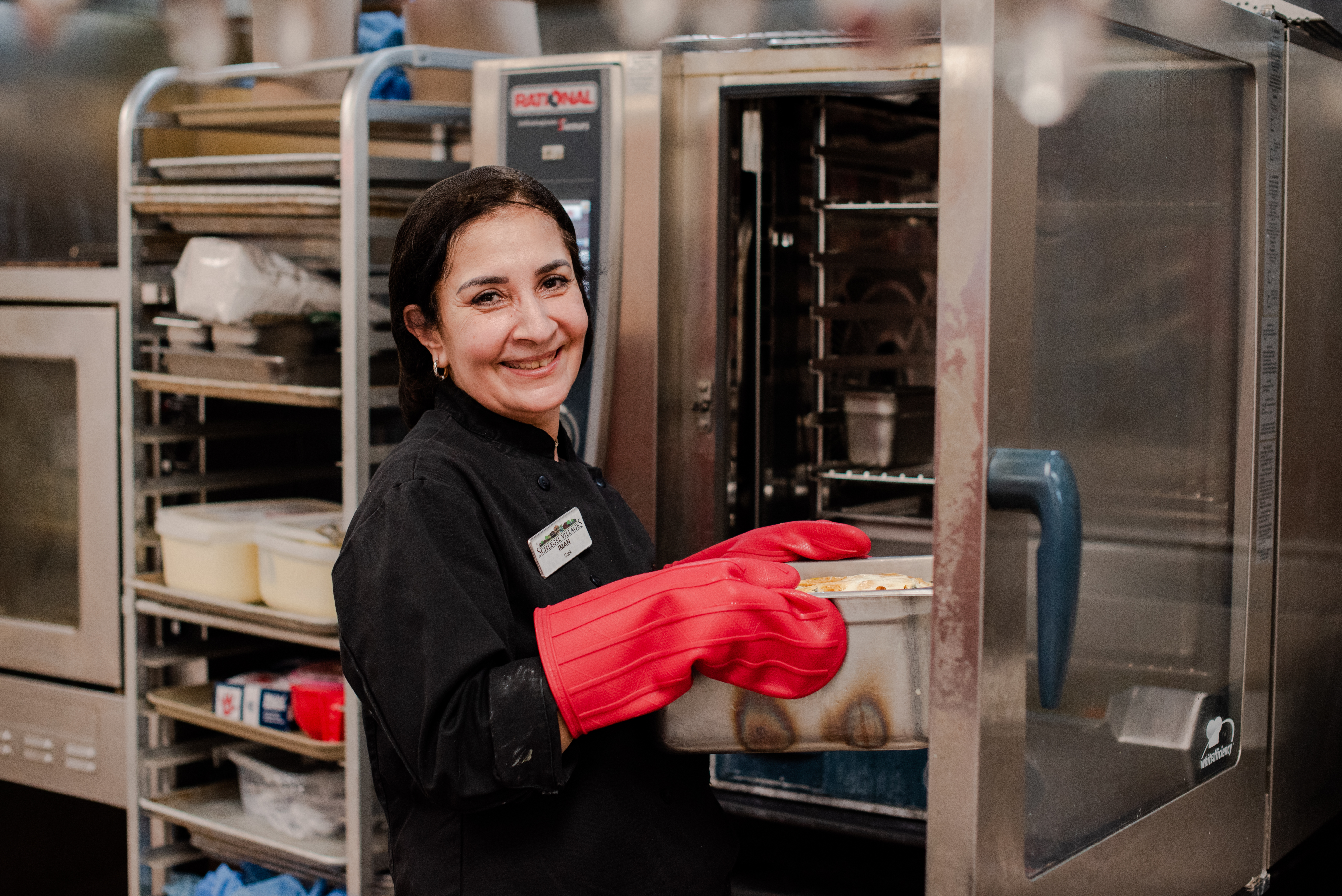 Investment in People
Our residents' satisfaction is directly connected to the engagement of our teams, so the right team is critical when striving to offer the best service possible. We hire for heart and compassion, and we build on that within each person through our own unique SUCCESS program to help us develop confident, exceptional team members. We regularly offer training programs, including Neighbourhood Team Development and specialized training in dementia care, wound care and complex physical care. Schlegel Villages has also partnered with Conestoga College to offer team members the opportunity to grow through the Leadership in Senior Living Program.
Integration with the Larger Community
Integration with the Larger Community
Age-friendly community living surrounds all of our Villages; they're close to churches, schools, parks, services, and shopping centres, and they're easily accessed by public transit. We promote community involvement, inviting neighbours from the surrounding communities to participate in social, recreational, and fitness programs alongside the residents of each Village. Our Community Connections program also offers unique opportunities to people living in the local community to engage in Village life.
Innovation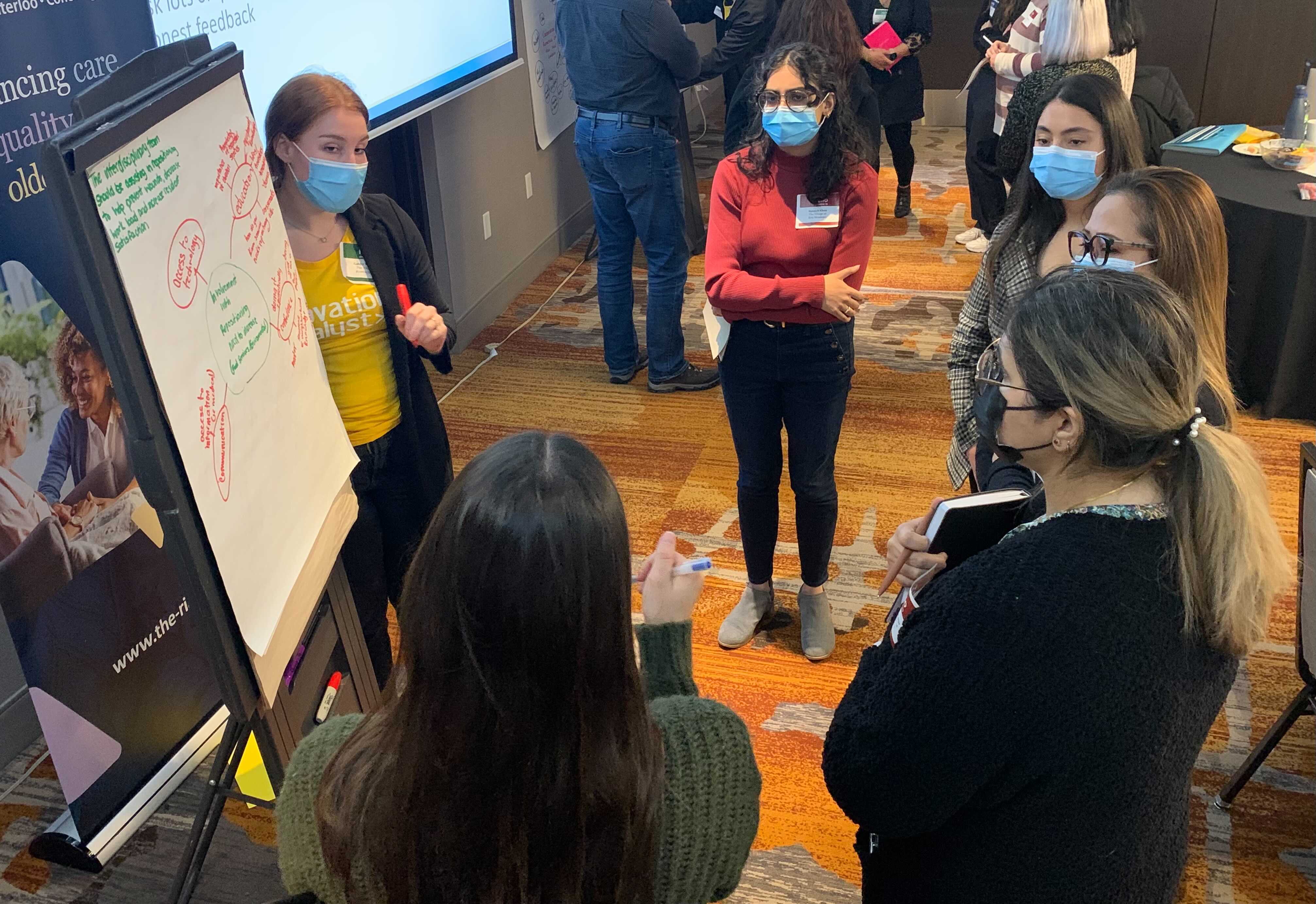 Innovation
Our programs are designed with much more than entertainment in mind. We provide a mix of opportunities for residents to meet physical, social, psychological and spiritual needs. It would be easy to be satisfied with providing good programs and simply maintaining the status quo, but that's not in our value system. We embrace the belief that there is always room to do things even better and we strive towards continuous improvement.
Our goal is to push ever farther away from an institutional model of care to a social model of living and alongside our many partners, we strive to promote exceptional care while putting living first. We do this by developing linkages and partnerships to develop new knowledge in caring for older adults, as well as translating that knowledge to continuous training opportunities for leaders and team members, not just within our organization but across the entire sector. Residents and team members participate in these many research projects, building a culture of innovation and continuous quality improvement.
Schlegel UW Research Institute for Aging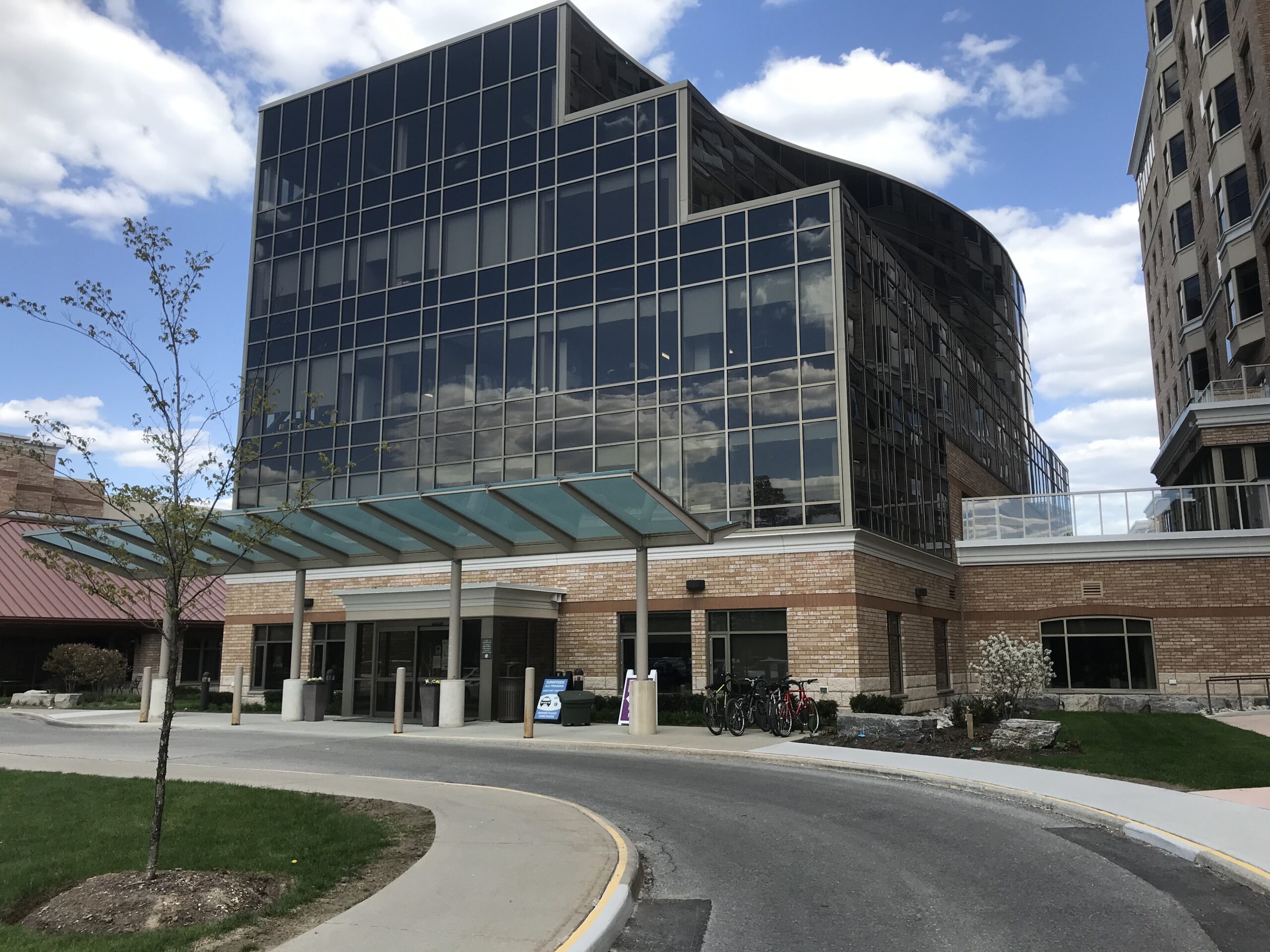 Schlegel UW Research Institute for Aging
Through research and innovation, we are always advancing quality of care and quality of life for residents. As one of our most important partners, the Schlegel-UW Research Institute for Aging was made possible through donations by the Schlegel family, and its mandate is to enhance seniors' care through research and training. Residents and team members regularly participate in research projects, building a culture of innovation and continuous quality improvement in each of the Villages.