"Knitting has been a lifelong passion of mine. It brings me joy to create something beautiful and useful from just a ball of yarn. I love the feeling of accomplishment when I finish a project, and I'm grateful for the memories and skills I've gained from this craft."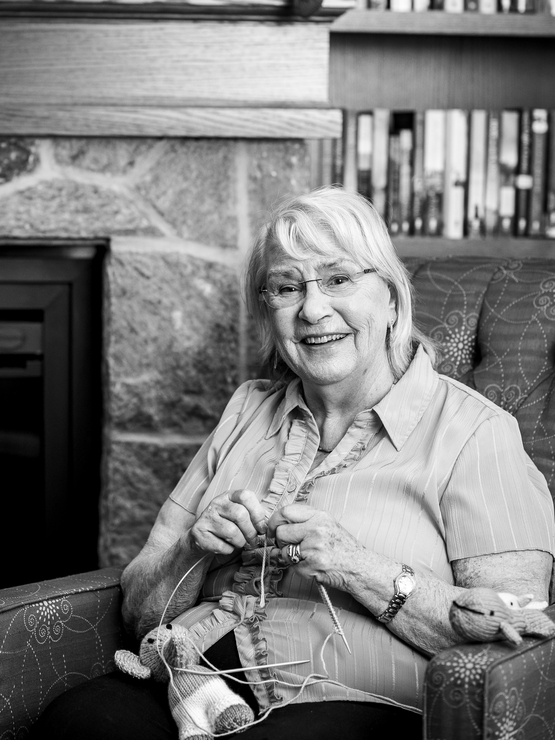 Jill Barrett has been knitting for over 70 years, and her passion shows in every stitch. She learned to knit from her mother and two older sisters and she encouraged her younger sisters to knit, before passing on her knowledge to her own children and grandchildren.
Jill believes that if you enjoy something, you should work at it, and her pursuit of knitting has taught her to be patient and to enjoy the process, not just the end result.
At 86, Jill doesn't have any new passions, but she finds great pleasure in making dolls and baby clothes. Her passion for knitting is a testament to the fact that pursuing something you love can bring joy and fulfillment, no matter your age.
Passion: Knitting
The Village of Erin Meadows