"Writing prayers is not just a hobby for me, it's my way of connecting with God and sharing my faith with others. When I write, I feel like I am creating a bridge between heaven and earth, and it brings me great joy to know that others can benefit from my words. If you have a passion for something, don't be afraid to pursue it with all your heart, because that's where you'll find true fulfillment."
Joao Engenheiro's discovered his passion for writing prayers 15 years ago and he has been writing prayers every month since then. With his unwavering faith and inspiration from Jesus, he remembers every word and shares them with his friends. His prayers are also featured in the monthly Village newsletter.
Joao's pursuit teaches the importance of having faith, courage, and strength to develop and learn. His advice to others is to make more of an effort to pursue their passions and to trust in the guidance of faith.
Writing prayers is his one and only passion, which he enjoys and spends most of his time doing. His dedication and love for prayer writing is a testament to the power of pursuing one's passions and finding joy and fulfillment in them.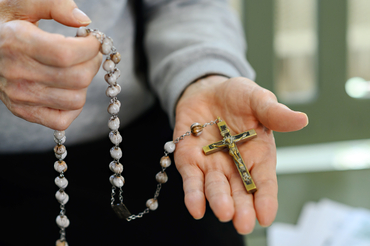 Passion: Prayer Writing
Maynard Nursing Home