"I've always believed in the power of lending a helping hand to those in need, no matter how big or small the gesture. It's something that brings me joy and purpose in life, and I hope to inspire others to do the same."
Winifred Robb is drawn to helping others. This trait stayed with her throughout life and, even in her later years, she advocates for others at Erin Mills Lodge. Winifred's positive aura and caring nature are there for those in need. She serves on the Residents' Council and has made a significant difference in the lives of many.
Her passion for helping others has inspired others to make changes, and her advice is to always lend a helping hand, be strong-minded, and speak up when things are not right. Winifred's life teaches us to lead with a smile and to make a difference, no matter how big or small.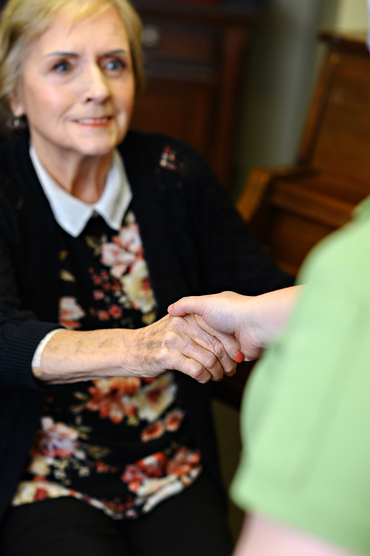 Passion: Lending a helping hand
Erin Mills Lodge