Our Egerton Neighbourhood has a Story
Senior care in the Schlegel family is a way of life and a calling spanning three generations. The three generations of passion, experience and expertise for the care of seniors began with Ron Schlegel's father, Wilfred Schlegel.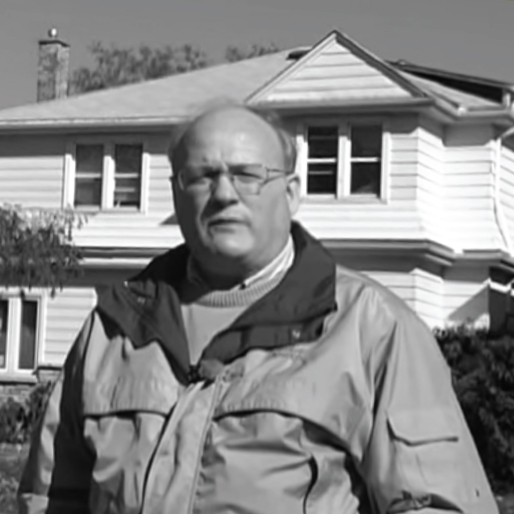 In 1948, Wilfred and his wife Emma led 20 families to settle in the Ailsa Craig area in Ontario, where Wilfred was chosen as pastor for their new congregation at the Nairn Mennonite Church. At the same time, Wilfred was busy expanding his farming operation from one farm to five, and by 1953 he had purchased a nursing home in London Ontario - the Egerton Private Hospital, which expanded his career to include: farmer, minister and nursing home owner and operator. When Wilfred and Emma moved their young family into an apartment which adjoined to this nursing home Ron was just 11 years old. His first job was carrying trays to the residents and running errands for them - he also enjoyed playing guitar for them and having residents help him with homework.
Wilfred died at 68 years of age of congestive heart failure, a loss to both his family and community. Wilfred Schlegel gave more than half his working time to developing community projects for the betterment of society. He was a powerful role model for Ron – a son proud of the father that gave selflessly to others while staying focused on building strong partnerships and community. His legacy of caring for others, his innovative entrepreneurial spirit, and his strong faith and values live on in his children and grandchildren.
Our Egerton Neighbourhood pays tribute to this first care home owned by the Schlegel family and where our founder Ron Schlegel first developed his life-long passion for caring for seniors. His passion for caring and supporting seniors with higher levels of care is ever so evident on our Egerton Neighbourhood. Residents of the assisted care program receive assistance with activities of daily living, 3 meals per day, medication administration and a care team dedicated to a high level of service, all so they can continue to enjoy life and live a life with meaning and purpose.