Our Emma's Neighbourhood has a Story
At Schlegel Villages, we strive for Emma's Neighbourhood to be a Safe and Vibrant place where everyone can thrive.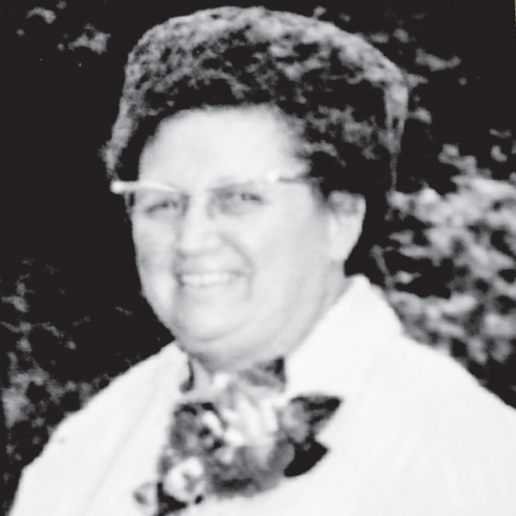 Emma Schlegel was an independent woman, a dedicated mother who cared for her family with compassion and grace in a rambling farmhouse in Ailsa Craig, a small farming community outside London, Ontario. For her community and family, she was a pillar of support and the compassion she embodied still guides the Schlegel Villages community, founded by her son, Ron Schlegel. Even in her later years, as memory loss increased following a stroke in 1981, her independence and will remained entrenched in her personality. She lived with dementia for almost 9 years, and her experience and those of her loved ones is a cornerstone in our approach to caring for older adults living with dementia when independent living is no longer feasible.
Before his passing, Emma's husband Wilfred, who had worked in elder care early in his career, built an apartment for Emma in a seniors housing complex. His intentions were good, but Emma would only live there a short time for in her mind no other person would make decisions for her. She moved back to the farmhouse where her niece cared for her for 10 years. When the challenges became too great, a nursing home was the only option. She resisted the move with the same sense of independence that guided her all her life, and her son Ron recalls all too well how her short time at the nursing home robbed her of her personhood. Staff there saw her as "non-compliant" and difficult, at times, though no effort was made to get to know who she was as a person and what gave her joy in life or caused her frustration. She died after four restless months there, and Ron knew at that time that he would try to change the way those living with dementia would be cared for in their final years.