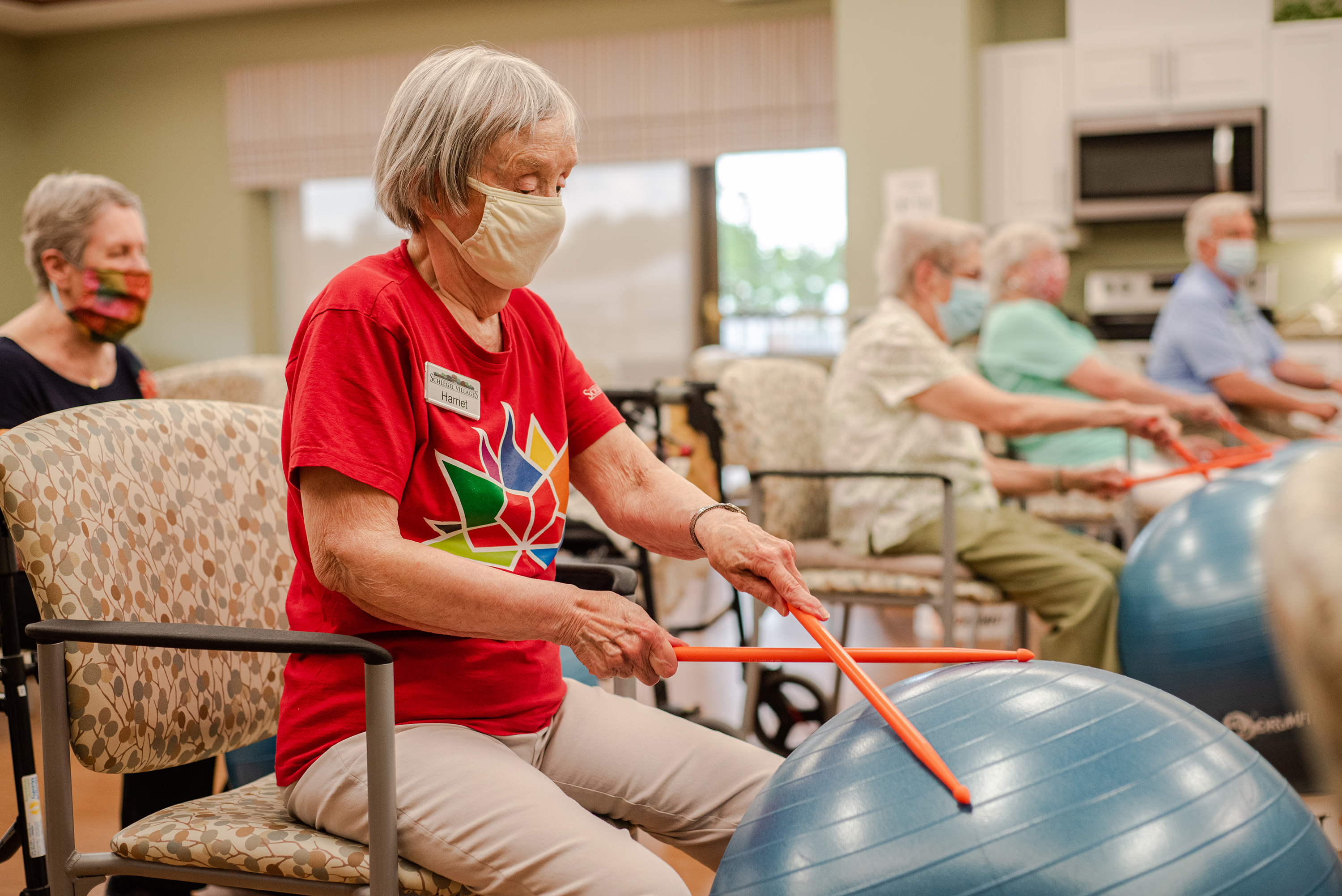 Michael T. Sharratt Program for Active Living
It Takes A Village To Care and we believe exercise and regular physical activity within the Villages is a key element in one's overall well being.
Today in each of our Villages, full-time kinesiologists or exercise therapists are available for each resident to help them improve their health and reach their individual goals and aspirations.
The PAL team is a unique collaboration between the three disciplines of kinesiology, physiotherapy and occupational therapy. This team conducts assessments in areas of balance, range of motion, mobility, muscle strength and fine motor skills. Based on a holistic approach involving resident and family, an individualized program is developed for each resident to maintain and improve their level of independence.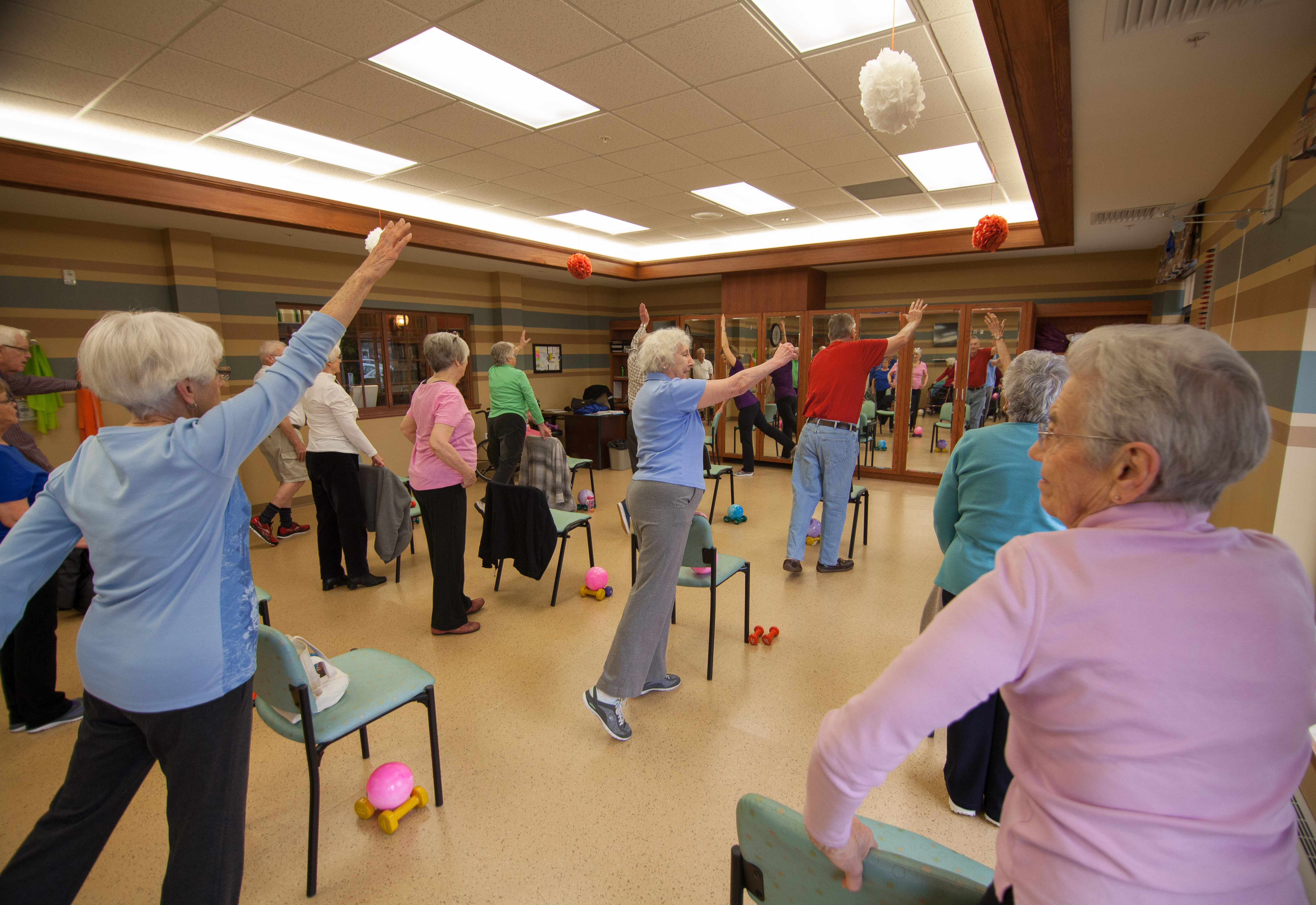 Program Goal
To improve our residents' life quality and maximize independence through individualized exercise programming and a more active lifestyle.
Program Includes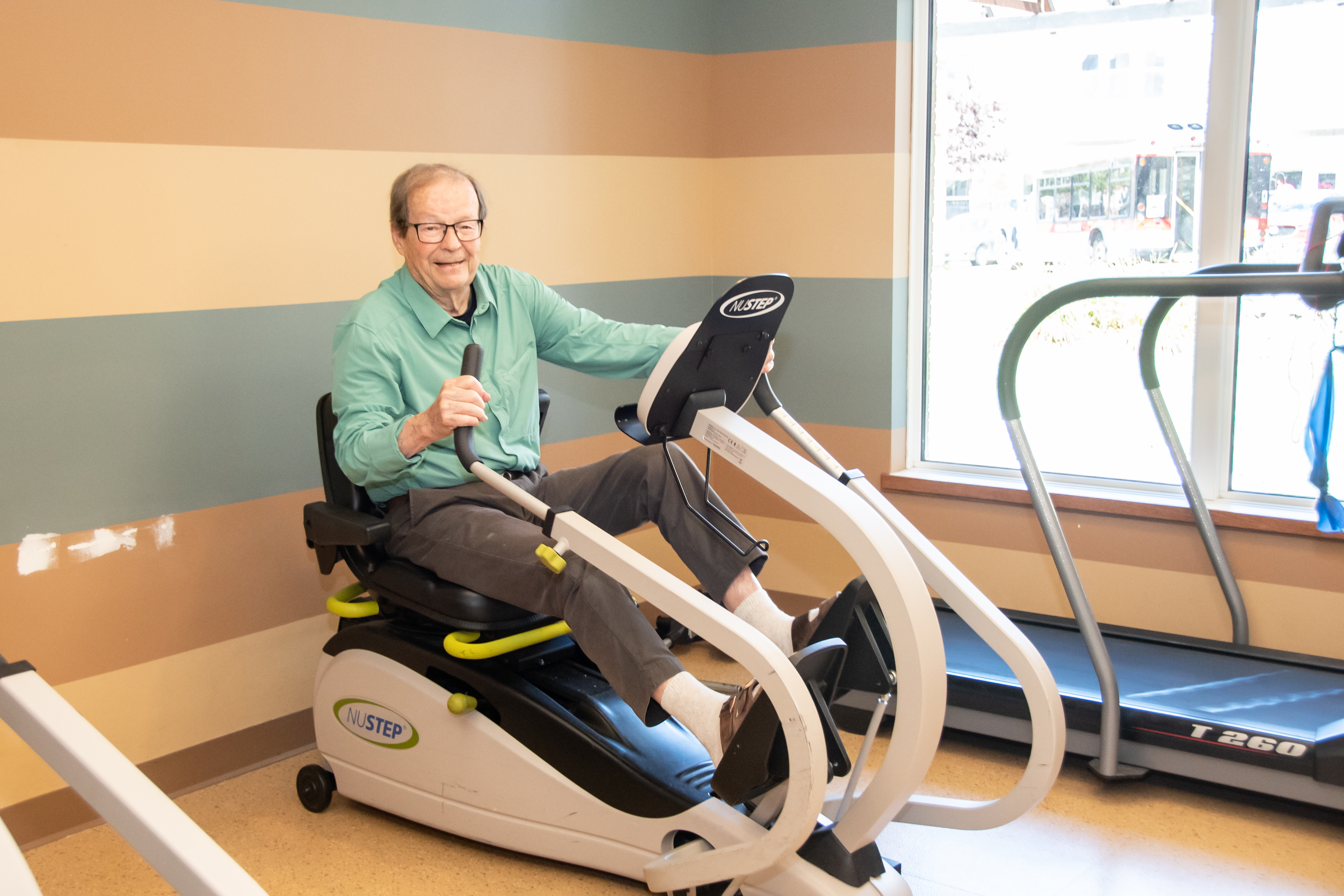 Program Includes
One-on-one programming to improve strength, range of motion, balance, fine motor skills, restorative walking and post-surgical rehabilitation;
Group programs, such as urban poling, aquatic therapy, Tai Chi, Fun & Fit (specialized group fitness), Think Fit (cognitive therapy);
Falls Prevention.
Learn About Michael T. Sharratt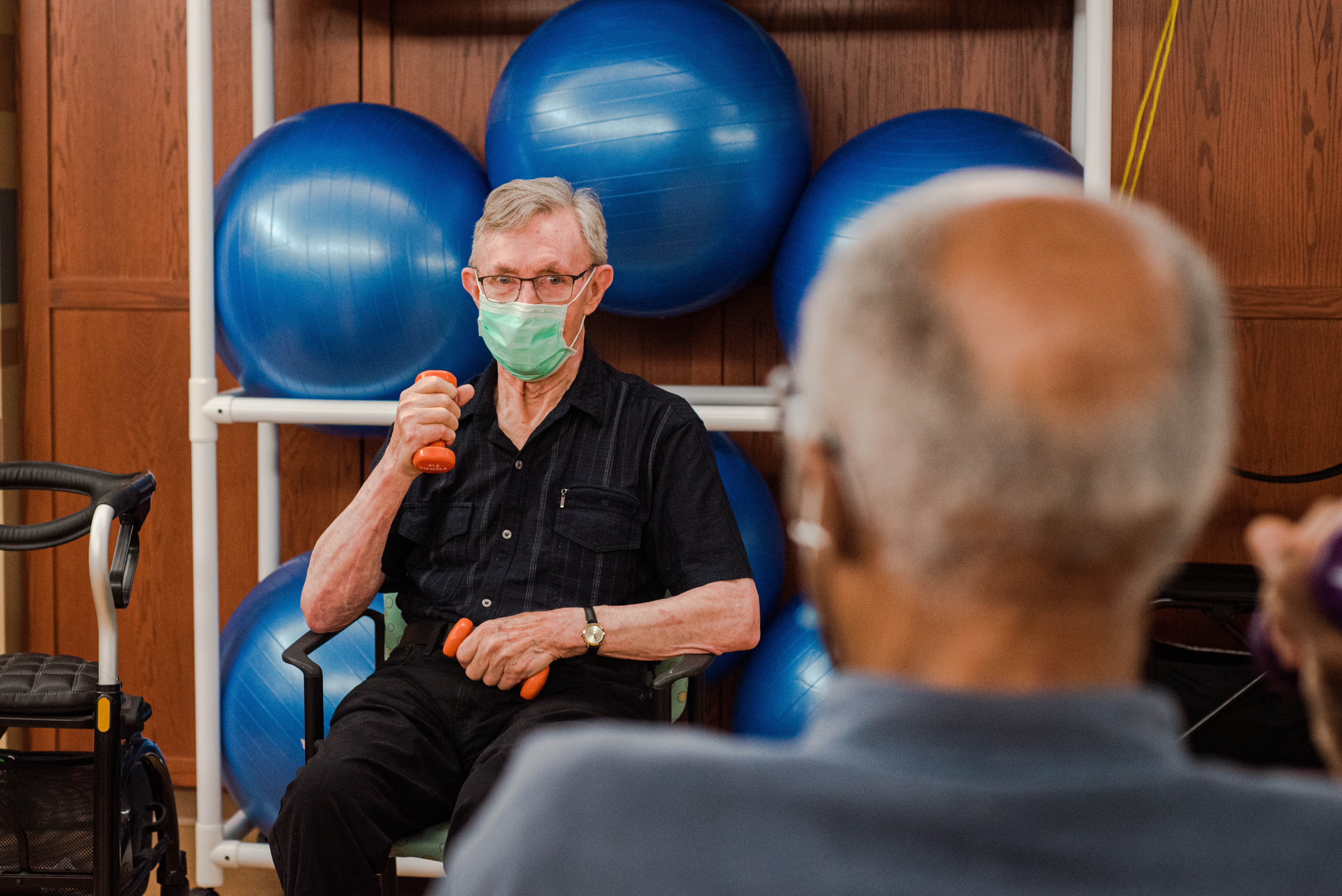 Improving Senior Living
Watch others experiences of the program and learn how it benefitted them
Mike Sharratt, PhD (1942-2016) led an exceptional life. An expert in cardiorespiratory physiology, he held a lifelong commitment and deep belief in the importance of daily physical activity. He remained physically active himself throughout his life, and worked tirelessly to promote daily physical activity for everyone, of all ages. He was the driving force behind Move More, a program to encourage everyone living and working in Schlegel Villages to incorporate more motion into their everyday routines. He co-founded physical activity programs for cardiac patients (Hardy Hearts) and cancer patients (WELL-FIT).
Mike had a distinguished 33-year academic career at the University of Waterloo (1974-2007), including two terms as Dean of Applied Health Sciences. He was President of the Schlegel-UW Research Institute for Aging from 2006 to 2016.
Our Team Consists of
Kinesiologists;
Exercise Therapist;s
Physiotherapy and Occupational Therapy;
Co-op Students.
Speak to a Team Member Today About Our Signature Program