LIVING IN MY TODAY – Schlegel Villages' approach for living well with dementia
LIVING in My Today MEETS the Need for a Life Lived Well with Dementia
---
Inspired by the simple desire to offer the best support possible, LIVING in My Today is our signature dementia program, developed over five years to reflect the shift towards wellness among leading care providers and dementia experts around the world. People living with dementia and those who love and support them were our greatest collaborators on this project. They encouraged us to find hope in every moment, not focus on what is lost.
The reality is that dementia changes how people perceive and experience the world around them. At Schlegel Villages, we believe there is no "loss of self", but rather a "change in self".  LIVING in My Today supports people living with dementia as they tap into their strengths, express themselves and enjoy the comfort and security of friendships in a place where they experience acceptance and belonging.  Our emphasis on developing relationships while understanding the experience of those living with dementia forms the foundation of The Five Pillars of LIVING in My Today: (MEETS) Meaningful and Active Engagement, Enjoyable Mealtimes, Empowered Care Partners, Thoughtful Design and Supportive Approaches.
The only thing certain in life is change, and dementia is an unexpected change that impacts each individual in unique ways. At Schlegel Villages we have the tools, training and resources in best approaches to help us support people living with dementia in living well each day, regardless of what that day looks like. We're proud of the foundation we've built in LIVING in My Today and the extensive work and collaboration that brought the program to life. It is a solid foundation in the evolution of dementia care and we're hopeful because from here we know it can only grow stronger.
LIVING in My Today is based on five pillars
---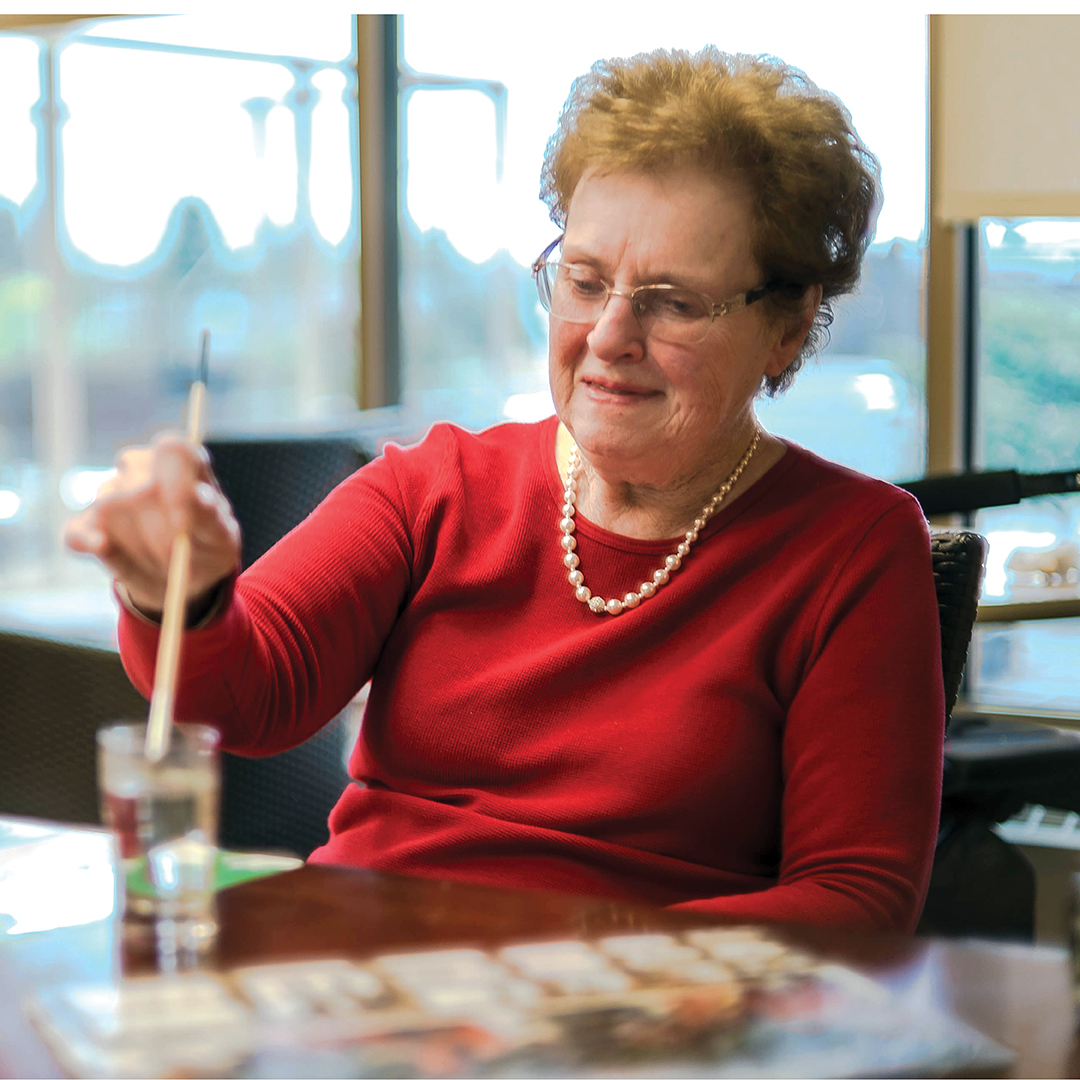 Meaningful and Active Engagement
Having the opportunity to engage in meaningful ways each day is linked to high levels of well-being. "I want to smile and laugh. Socialize with others and I am hopeful that other people can enjoy each day with me." James, resident living with dementia at The Village of Humber Heights
---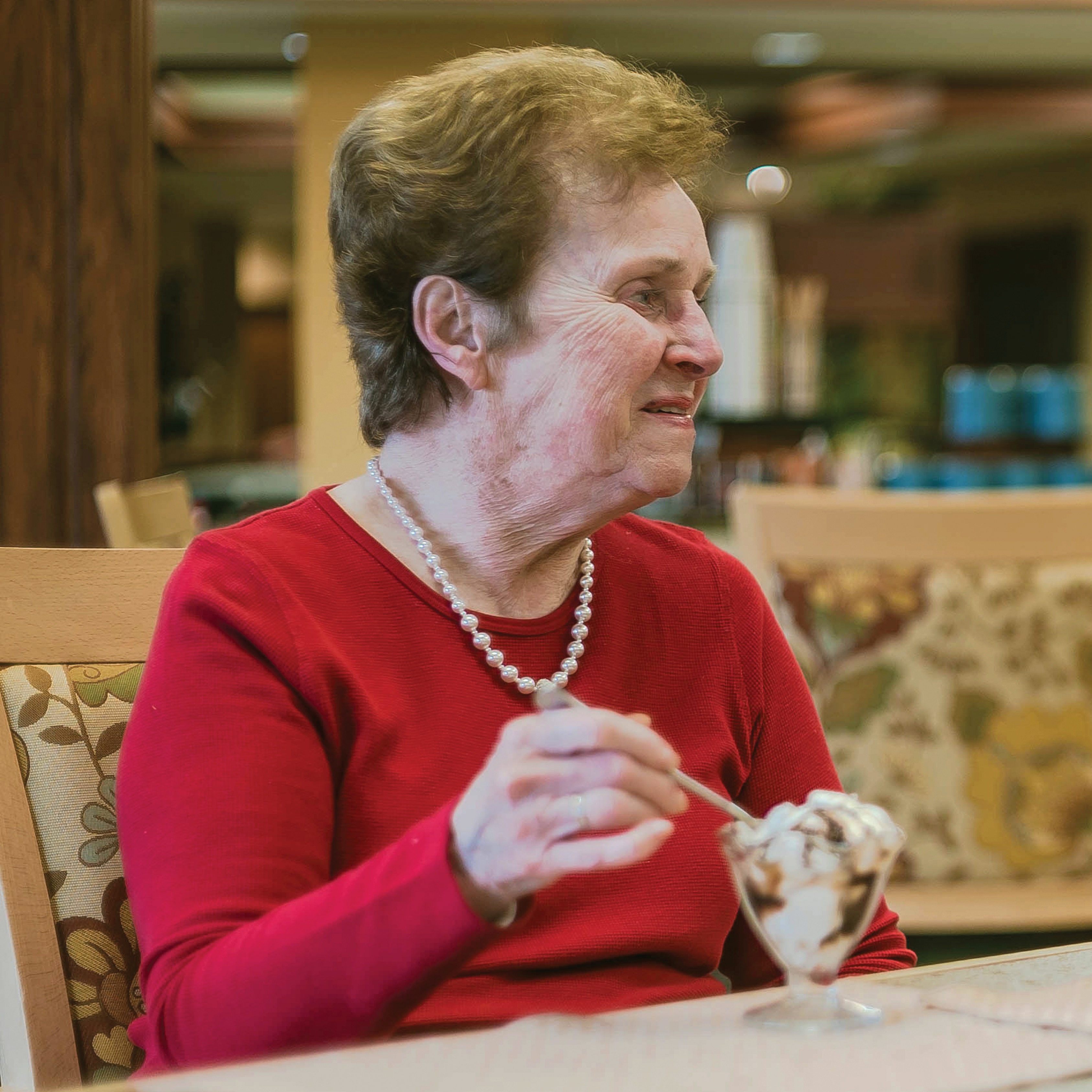 Enjoyable Mealtimes
Mealtimes can be one of the most important parts of the day. This pillar incorporates best practices and resources that ensure residents have an enjoyable mealtime experience.
---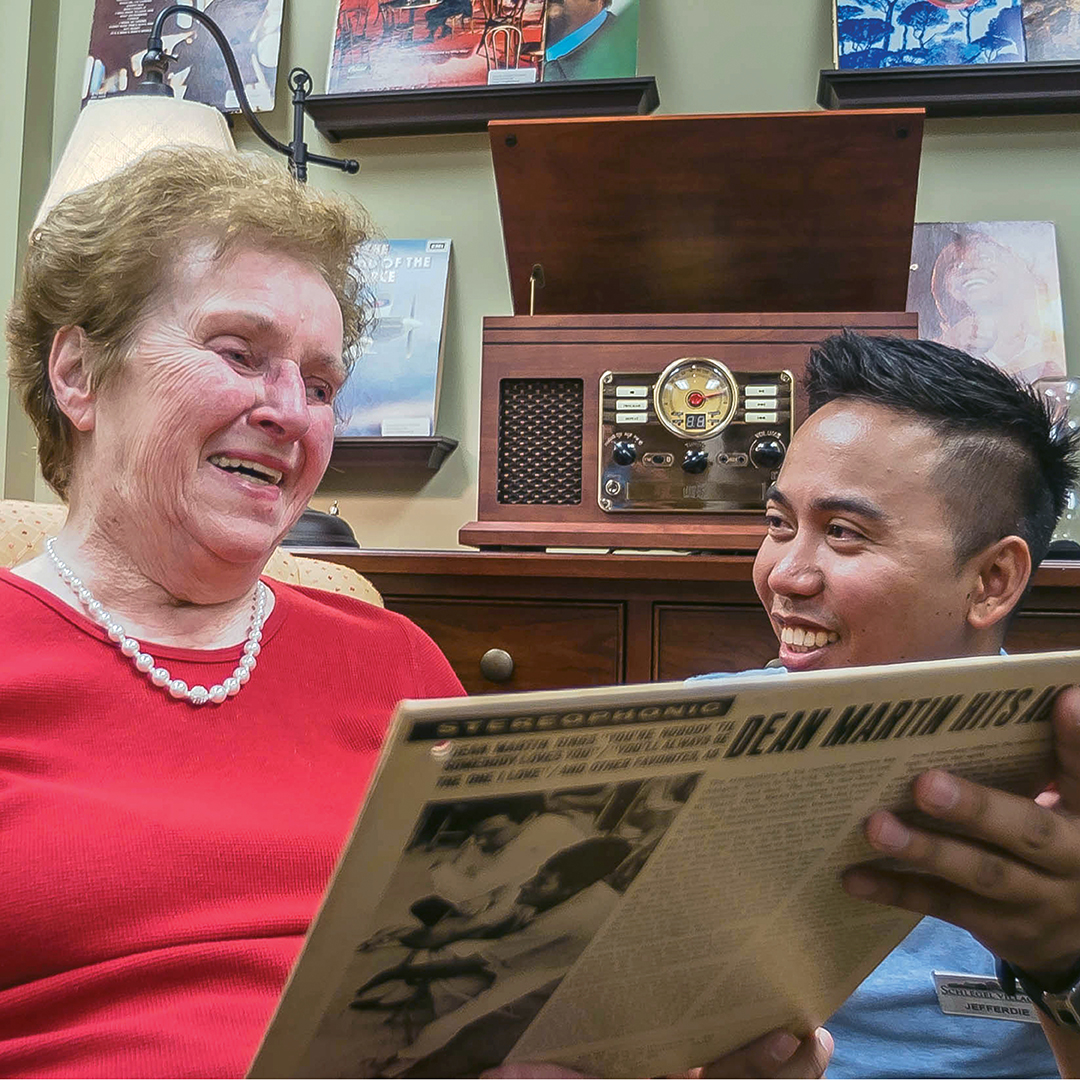 Empowered Care Partners
We aspire to offer a variety of learning and support group opportunities to residents, family members, friends, volunteers, and community partners. In 2017, LIVING the Dementia Journey was named the Best New Long-term Care Product or Service of the year by the Ontario Long-Term Care Association.
---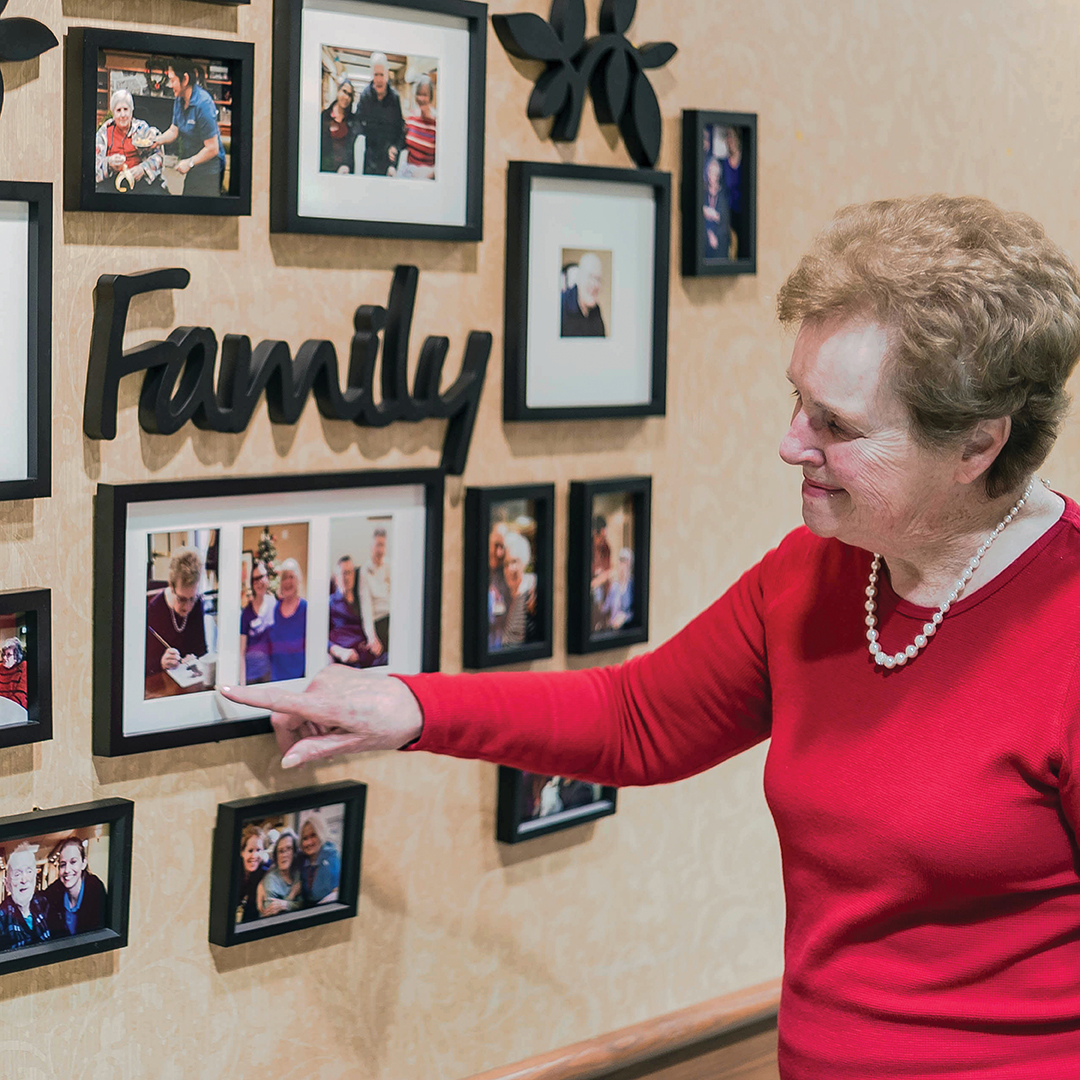 Thoughtful Design
Intentional use of colour, contrast, familiar furnishings, and decor create a sense of comfortable familiarity and accessibility.
---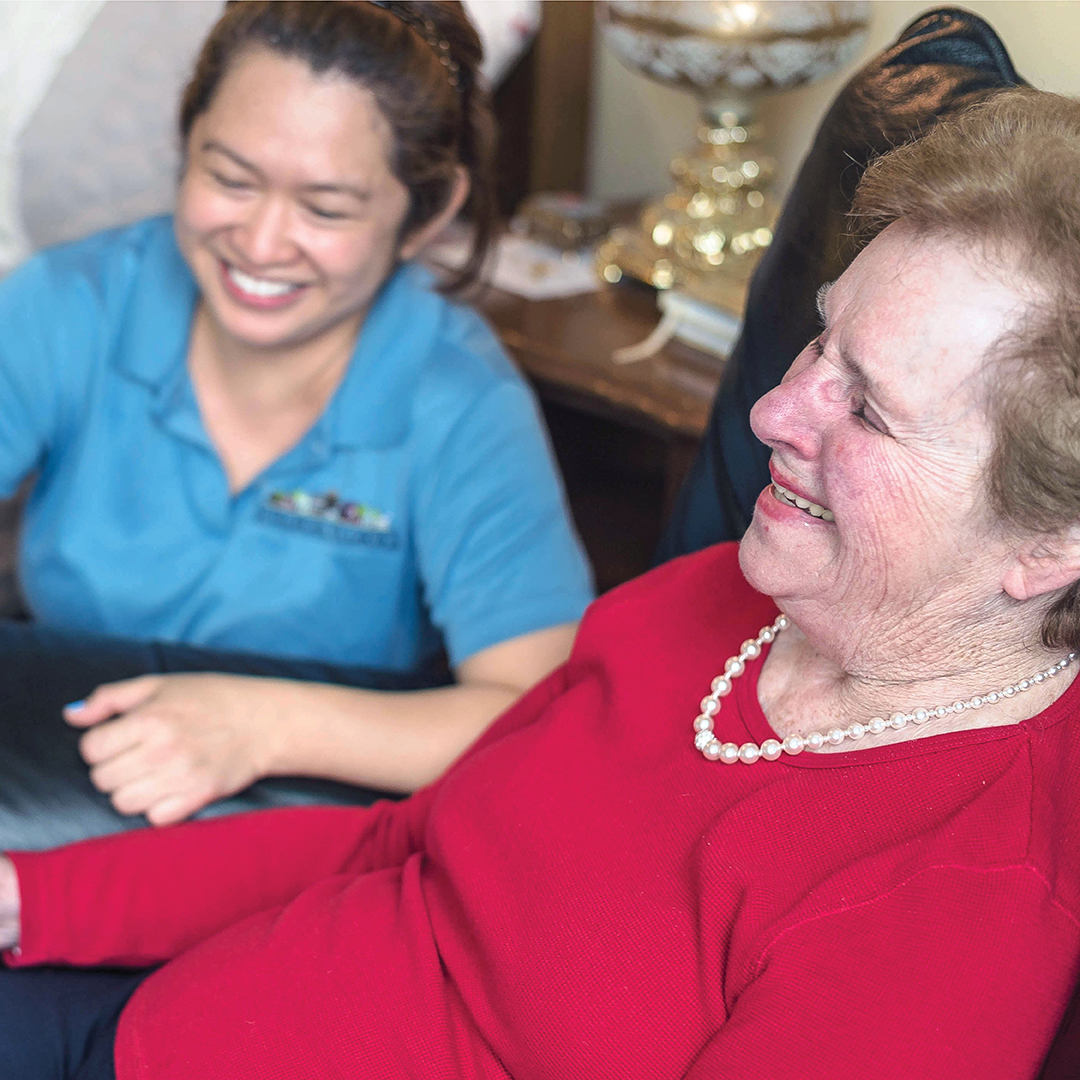 Supportive Approaches to Care
Our teams are provided quality training, helpful tools, specialized supports and advisors to ensure that any care and support that they provide meets the preferences, life routines, changing needs and challenges associated with the dementia journey.
Each pillar MEETS both the needs of people living with dementia and those who journey alongside them.