Wisdom of the Elder
It Takes A Village To Care, and there are few better examples of this care in action than our Wisdom of the Elder initiatives.
In 2010, Ron Schlegel shared a dream where he envisioned a society that recognized the great wealth of knowledge and experience hidden in the hearts and minds of our oldest citizens. From Ron's dream, Wisdom of the Elder was born. In its original format, the program enabled residents to share their experiences and wisdom in the Villages and the broader community through large events. The program has evolved as a way of life. We engage residents in Village life, which fosters purpose, meaning and growth. It also creates opportunities for residents to contribute to their community in meaningful ways.
The Schlegel Olympics; Schlegel's Got Talent; Masterpiece Gala; Festival of Flavours; Pursuit of Passions; and our annual #ElderWisdom campaign every June - these events all fall under the umbrella of Wisdom of the Elder!
Program Goal
An experience we can share across our Villages that provides purpose and a common goal for all.  To provide inspiration and motivation in the pursuit of a joyful life.
Program Includes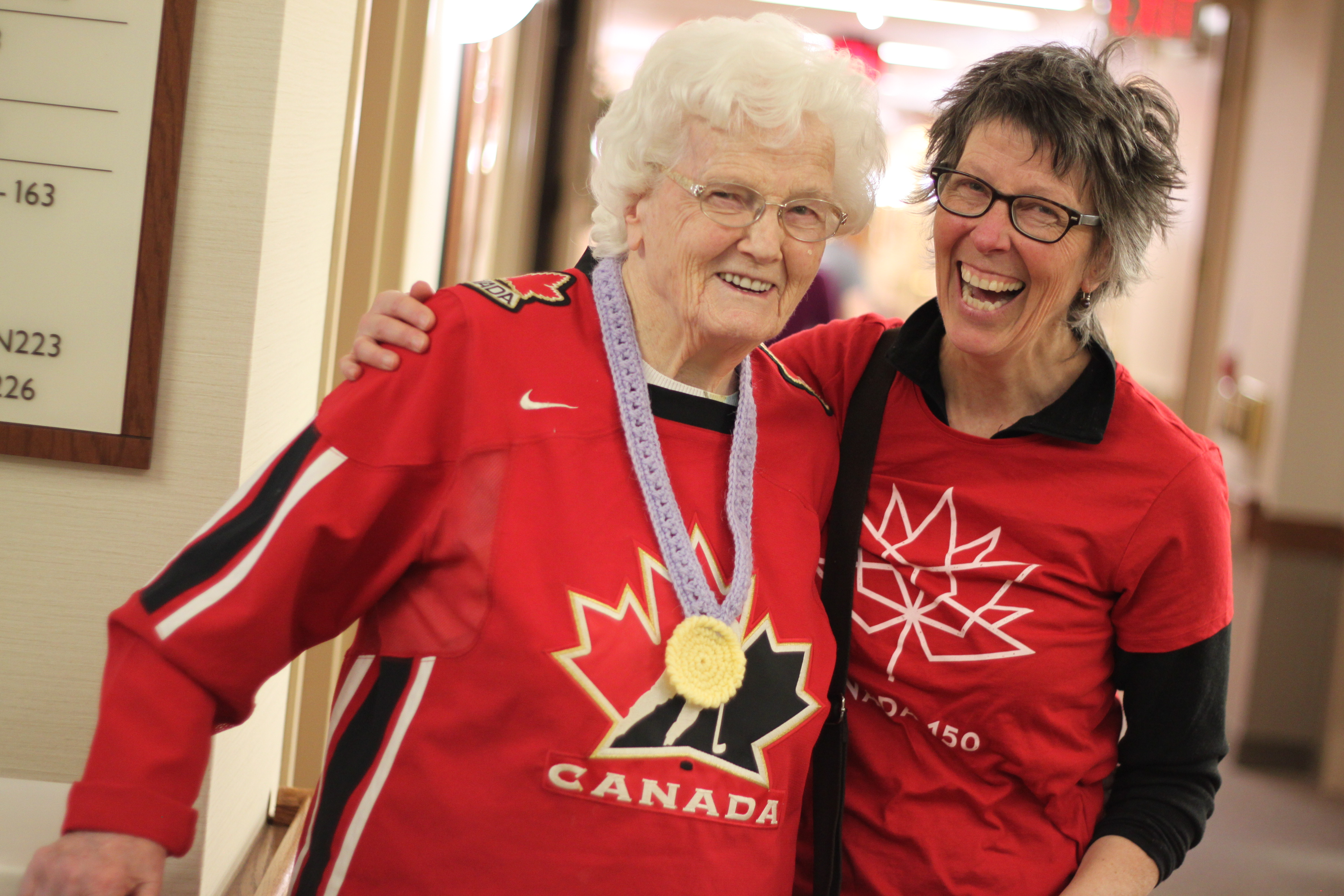 Program Includes
The Schlegel Olympics
There's a competitive edge in all of us, not matter our age, and the Schlegel Olympics taps into that for our residents. Each Village holds a series of events for residents, which eventually culminates in a gathering of all Villages to find to best from east and west.
Pursuit of Passions
The Pursuit of Passions has evolved over the years, but at its core it is about exploring and sharing the skills and passions residents have honed over a lifetime. From poetry, painting, the culinary arts and so much more, there is a wealth of inspiration within. 
#ElderWisdom Green Bench
There is often a stereotypical view of what it means to be an older adult and, sadly, ageism remains prevalent in today's society. The concept of the Green Bench brings the Wisdom of Elders to light in meaningful ways, and invites the wider public to join in the process.  
Stories from the Green Bench Podcast
Learn About Wisdom of the Elder
Connectivity upon the #ElderWisdom bench
A conversation between former Governor General David Johnston and Ron Schlegel on the green bench.
"We gain knowledge from books; but knowledge only becomes wisdom with personal experience.  One of the most hidden treasures in society is this accumulated wisdom. If we only stop long enough to listen to the stories of our residents, we have much to gain from them" - Ron Schlegel
Speak to a Team Member Today About Our Signature Programs