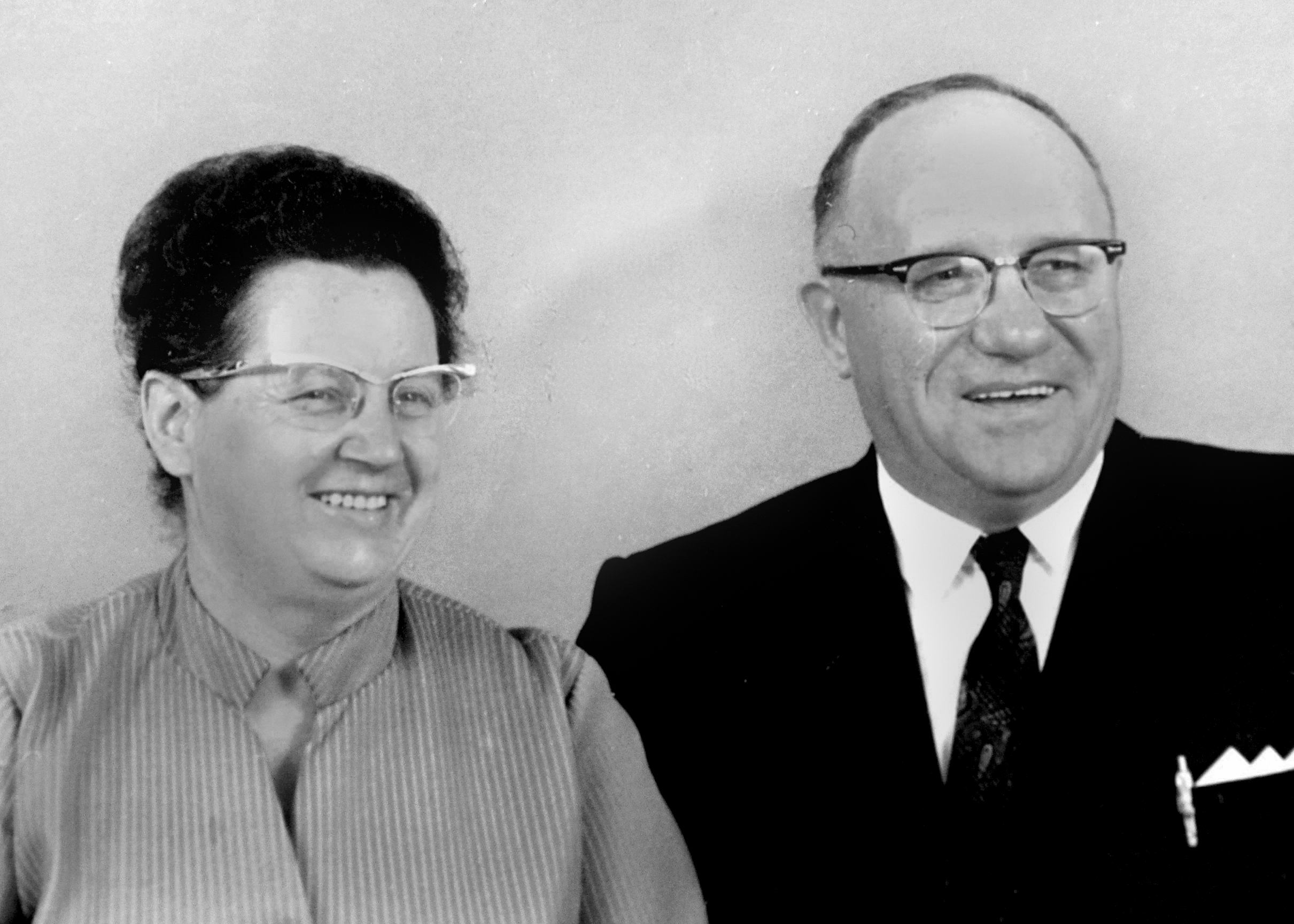 Wilfred and Emma Schlegel
When Wilfred and Emma Schlegel, decided to plant roots in the area around London, Ontario in the early 1950's, they had no idea just how deep those roots would grow. 
In the early 1990s when Ron Schlegel opened his first long-term care Village in Kitchener, he envisioned a community hub inviting neighbours from all around to take advantage of the different amenities available. It would be a long-term care community like no other, eventually linking to a retirement home serving anyone of any ability, from fully independent seniors to people with complex care needs, memory loss and dementia.
Some 30 years and 19 Villages later, this vision of a continuum of care is unfolding once again at The Village of Glendale Crossing in London, where the new retirement neighbourhoods currently under construction will greatly expand the Village's current long-term home. These neighbourhoods will be broken down to include independent and retirement living options that will offer flexible access to enhanced care should the need arise.  In addition, "assisted living," and "memory care" neighbourhoods will serve those needing higher levels of physical and/or cognitive care.
The Village concept was always meant to create a living space for seniors that feels like small town Ontario, in many ways like Ron experienced growing up in the woods and fields surrounding Ailsa Craig outside of London. 
Like most Villages, Glendale Crossing's Library, Town Hall, Hobby Shop, General Store, Chapel and Café will all be accessible off 'Main Street' – the long corridor connecting long-term care and retirement. 
Building upon experience gained from the development of several other Villages offering the full continuum of care, Glendale Crossing will also offer residents a full spectrum of services like that of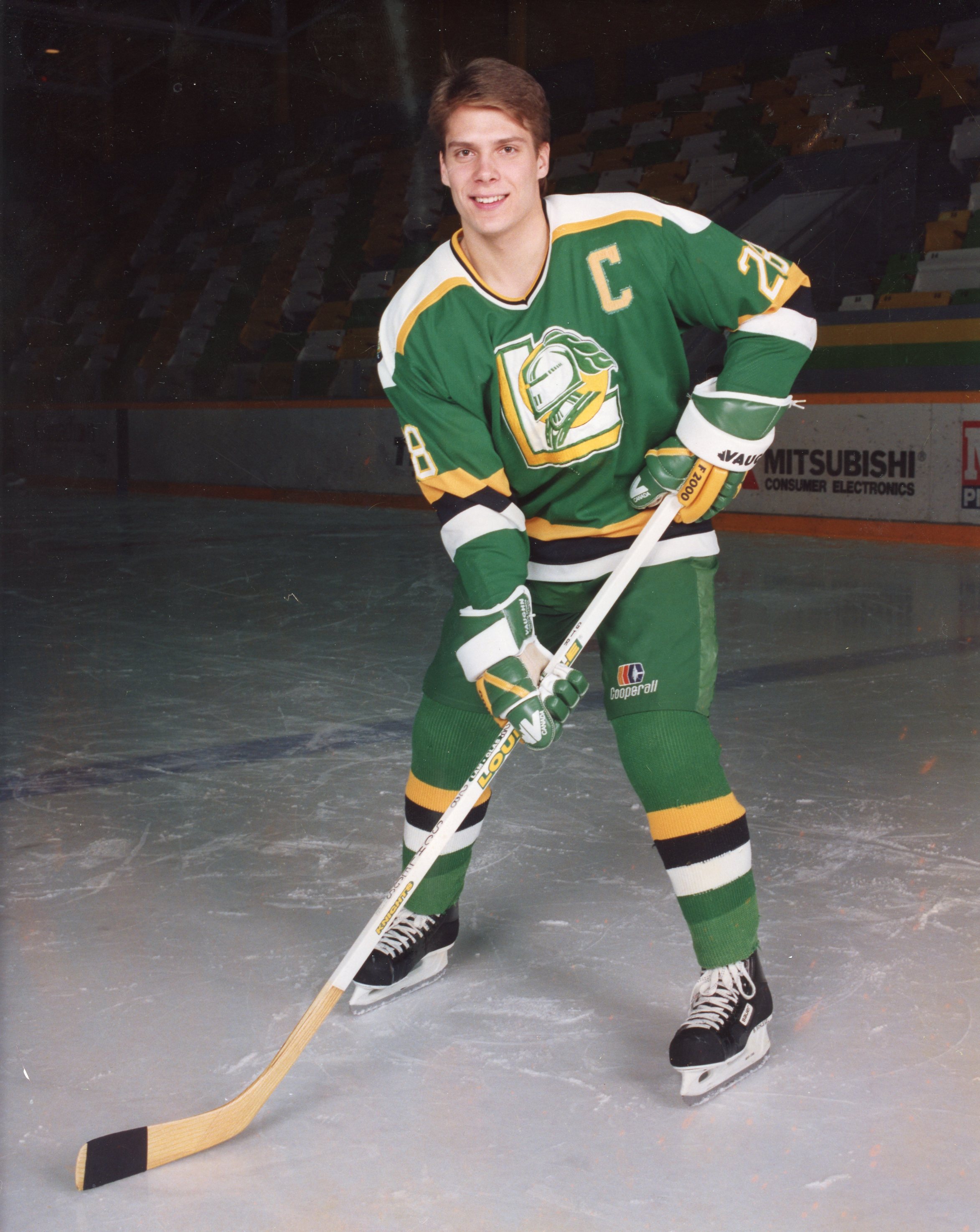 Brad in his London Knights uniform
The Riverstone Spa as well as a unique, restaurant-like dining experience found at The Ruby. Ron's vision has never been daunted by small thinking, and he always imagined that his Villages would offer residents and guests the finer things in life. "They should be able to enjoy a meal out without having to leave the Village", he thought, and warm hospitality would be his guide in bringing this vision to life.
That sense of hospitality has roots in the farmhouse in Ailsa Craig, which was always filled with conversation and the smell of wholesome food. "There were always a lot of people at our house," Ron recalls. "I don't remember many evenings where we didn't have people coming into our place to visit . . . and so my mother would always make lots of extra food because she knew there'd be extra people there."

Back: Jamie, Barb and Brad
Front: Ron and Rob
The Ruby sites that exist in five Villages today honour the legacy of a humble woman who nurtured the spirit of the Schlegel family; a spirit that endures today in the reimagining of what retirement living and long-term care can look like. In the expanding Village of Glendale Crossing, The Ruby and so many other features will be available to offer new waves of residents, guests and neighbours the essence of hospitality that is so often idealized in the small towns of imagination.
---