Mar 22, 2022 / Podcasts
Posted by: Ted Hudson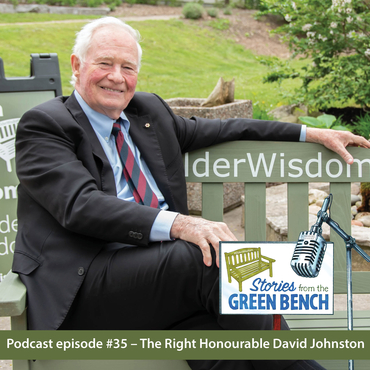 An enjoyable conversation about family connectivity, stories from his role as Governor-General, being a grandparent, hockey, and growing up in Northern Ontario. Erin Davis & Doug Robinson are honoured to be joined by The Right Honourable David Johnston, 28th Governor-General of Canada and Chair of the Rideau Hall Foundation on the green bench.
"All the important things in life I've learned from my children and now my grandchildren." -David Johnston
Links: Apple Podcasts | Spotify | Podbean | Amazon Music | Google Podcasts
Subscribe, rate, and review our podcast on any network and share your thoughts on social media using the #ElderWisdom tag to help others find us.