Oct 18, 2022 / Podcasts
Posted by: Ted Hudson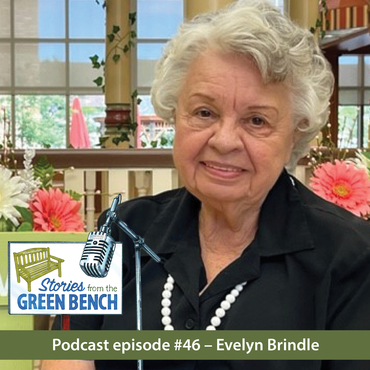 Evelyn Brindle lives at The Village of Erin Meadows in Mississauga with her husband David.  A conversation about critical thinking, long-distance relationships, and unexpected travel with Erin Davis & Doug Robinson on the Green Bench.
"If you just stop and talk with somebody. Everybody's got a story.  You don't have to have a movie of the week or a book made about you." - Erin Davis
"It's so important to have the ability to read and to enjoy what you are reading." - Evelyn Brindle
Links: Apple Podcasts | Spotify | Podbean | Amazon Music | Google Podcasts
Subscribe, rate, and review our podcast on any network and share your thoughts on social media using the #ElderWisdom tag to help others find us.