Sep 07, 2021 / Podcasts
Posted by: Ted Hudson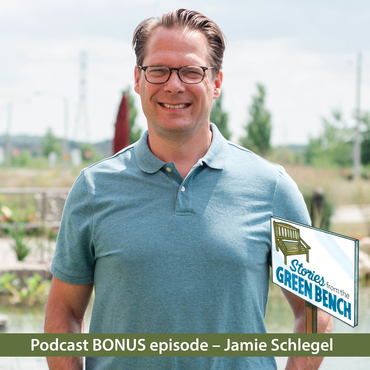 Bonus Episode - Erin Davis & Lloyd Hetherington are joined by Jamie Schlegel, President & CEO, on the green bench for a conversation about the Schlegel Villages organization, the differences between public, for-profit, charitable, and municipal long-term care, and the importance of community building.
The Schlegel organization started back in the 1950s by Wilfred & Emma Schlegel, spending their lives in service to people.  Making communities more inclusive, healthier, and allow people to be contributors to their community.
"The Schlegel Villages mission has two fundamental components; creating a caring community with life purpose for each person." -Jamie Schlegel
Links: Apple Podcasts | Spotify | Podbean | Amazon Music | Google Podcasts
Subscribe, rate, and review our podcast on any network and share your thoughts on social media using the #ElderWisdom tag to help others find us.