Sep 05, 2023 / Podcasts
Posted by: Ted Hudson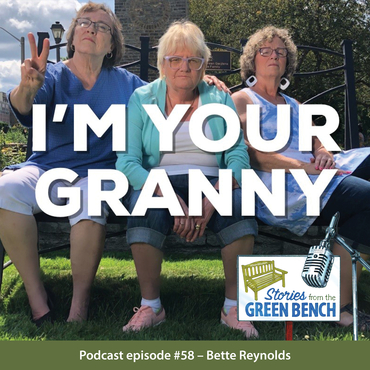 Hosts Kathy Buckworth and Evelyn Brindle welcome social media sensation Bette Reynolds, also known as Granny Reynolds to the Green Bench. Bette shares her journey into the world of social media, which was influenced by her son, Stuart, a.k.a. Brittlestar. With her humor and wisdom, Granny Reynolds has become a favorite among viewers. Tune in to hear Bette's story and enjoy a podcast filled with laughter and insights.
Bette Reynolds Social Media
TikTok (@BetteReynolds)
Instagram (@grannyreynolds)
X (@reynolds_bette)
Threads (@grannyreynolds)
Links: Apple Podcasts | Spotify | Podbean | Amazon Music | Google Podcasts
Subscribe, rate, and review our podcast on any network and share your thoughts on social media using the #ElderWisdom tag to help others find us.