Nov 24, 2020 / Podcasts
Posted by: Ted Hudson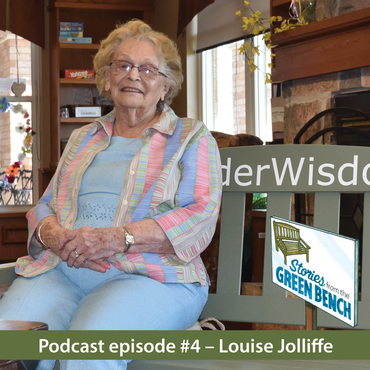 Women in the workplace, loving the work you do, being fired due to pregnancy, making dreams come true & a variety of hobbies including knitting & crocheting are the topics of conversation on the green bench.  Erin Davis and co-host Lloyd Hetherington welcome Louise Jolliffe, a resident at The Village of Aspen Lake in Windsor, to share her stories and wisdom with us.
"Someday you'll be surprised by another opportunity. Just keep your eyes and ears open for it." - Lloyd Hetherington
Links: Apple Podcasts // Spotify // Podbean // Amazon Music // Google Podcasts
Subscribe, rate, and review our podcast on any network and share your thoughts on social media using the #ElderWisdom tag to help others find us.