Feb 22, 2022 / Podcasts
Posted by: Ted Hudson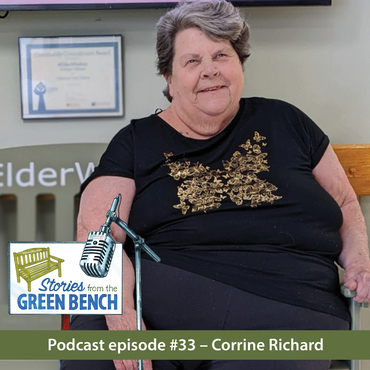 Corrine Richard shares her stories from the green bench with Erin Davis & co-host Doug Robinson from her home at Coleman Care Centre in Barrie.  We hear of growing up in the Callandar, Ontario, meeting the Dionne Quintuplets at the age of nine, and stories of family relations and working the summer carnival in Wasaga Beach.
"It was a crazy proposal, and it was right up my alley." - Corrine Richard
Links: Apple Podcasts | Spotify | Podbean | Amazon Music | Google Podcasts
Subscribe, rate, and review our podcast on any network and share your thoughts on social media using the #ElderWisdom tag to help others find us.