Feb 02, 2021 / Podcasts
Posted by: Ted Hudson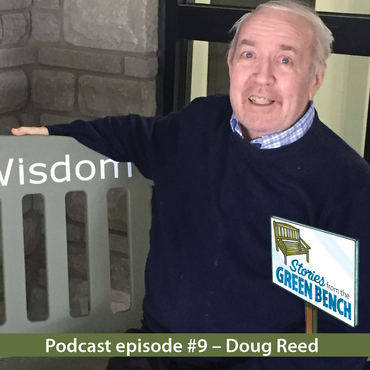 The story of life in media, radio, tv, and print news and giving back through the Salvation Army and countless community organizations.  Doug Reed, a resident of the Ailsa Craig Neighbourhood located at The Village of Arbour Trails in Guelph, shares his story from the Green Bench in a conversation with host Erin Davis and co-host Lloyd Hetherington.
Learn about Doug's passion for his work with the Salvation Army including being a welcome Sargeant, hosting services, setting up a soup kitchen, the Christmas Cheer program, planning and organizing a homeless shelter, and so much more.
Links: Apple Podcasts | Spotify | Podbean | Amazon Music | Google Podcasts
Subscribe, rate, and review our podcast on any network and share your thoughts on social media using the #ElderWisdom tag to help others find us.