May 02, 2023 / Podcasts
Posted by: Ted Hudson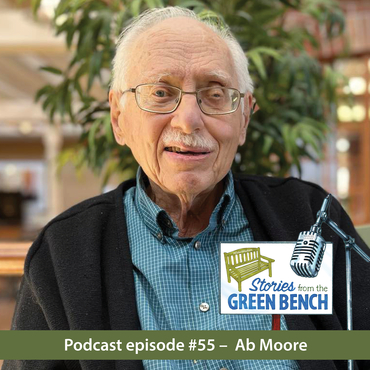 Ab Moore tells his story of how the Schlegel Villages came to Guelph as he sits on the Green Bench with hosts Kathy Buckworth and Evelyn Brindle from The Village of Arbour Trails. Through consultation with his family, Ab and his mother looked at retirement homes in the area, eventually settling on a development called Foxwood Place; a 50-unit building built by a group of volunteers from various denominations. Ab then joined the board in 1987, helping to secure the sponsorship of the Canadian Central Mortgage and Housing Corporation.
"It was evident back then that there were many people in retirement that were finding it difficult to find safe and affordable accommodation." - Ab Moore
Links: Apple Podcasts | Spotify | Podbean | Amazon Music | Google Podcasts
Subscribe, rate, and review our podcast on any network and share your thoughts on social media using the #ElderWisdom tag to help others find us.