Jul 26, 2022 / Podcasts
Posted by: Ted Hudson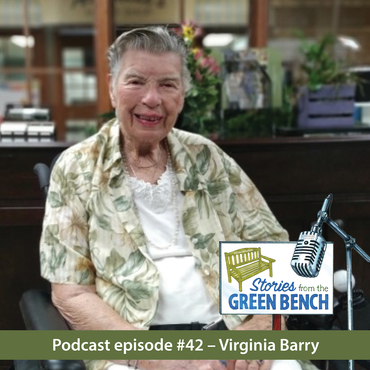 Episode #42 - Deep diving into some fascinating waters with Virginia Barry to talk about sorority and sisterhood, the importance of safety on the water, and her competitive spirit.  From The Village of Wentworth Heights in Hamilton, our first debutante on the green bench and a life-long member of a worldwide sorority, Beta Sigma Phi.
"I've had a lot of wise seniors in my life, and it continues. How blessed I am." - Erin Davis
Links: Apple Podcasts | Spotify | Podbean | Amazon Music | Google Podcasts
Subscribe, rate, and review our podcast on any network and share your thoughts on social media using the #ElderWisdom tag to help others find us.