On Sept. 30 we join millions across Canada to recognize the darkness of the past in Canadian relations with the First Nations, Inuit and Métis people of our nation, and we'll look ahead to Truth and Reconciliation.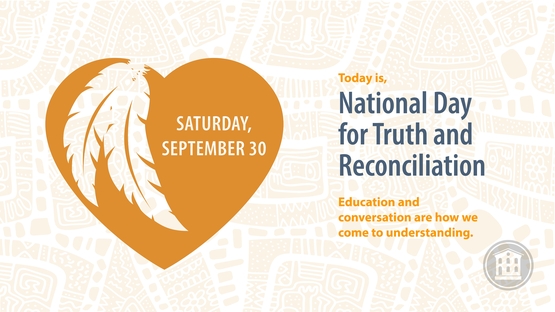 Across the country, federally-regulated businesses will close, as will many others, but at Schlegel Villages our doors are always open and our teams, residents and families are encouraged to come together in the spirit of learning and education. The knowledge, wisdom and experience of First Nations, Inuit and Métis peoples must continue to guide the people of Canada, for without them the nation will remain directionless. We must learn from the past, as difficult as it may be, in order to build a more equitable future for all, regardless of age, ability, background or heritage.
As an organization, we have started the process of developing permanent land acknowledgements for each of our Villages. With 18 diverse territories and multiple treaties to acknowledge, this will be a great undertaking and we will be thoughtful and methodical. We'll have more information to share soon. 
Educational Resources