The knowledge, experience and wisdom of the First Nations, Inuit and Métis peoples of the land we now call Canada guided the first settlers when they arrived from overseas centuries ago. Without this early sharing of knowledge, the early arrivals to a new and bountiful land would have been directionless.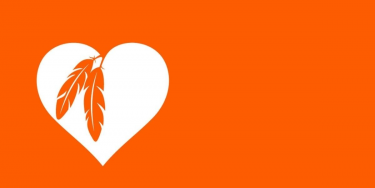 Those earliest of relationships deteriorated over time as dogma and the greed of commerce expanded Westward, ignoring the wisdom that guided the people of this land for centuries before arrivals from across the Atlantic.
As the 19th Century unfolded into the 20th, the deterioration of this relationship grew to its darkest form while, until the dawn of the 21st Century, a concerted, government- and religiously-sanctioned suppression and theft of culture was maintained. The lives of countless First Nations, Inuit and Métis peoples were the casualties and, today, we join millions across Canada to recognize darkness of this past as we mark Canada's first Day for Truth and Reconciliation. We wear Orange in remembrance of the story of Phyllis Jack Webstad, whose grandmother gave her an orange shirt to wear on her first day of school at the age of six. The shirt was promptly taken away from her on that first day, as were all her other clothes, and for Phyllis, the colour always represented her story of residential school survival.
Orange Shirt Day was launched in 2013 based upon her inspiration.
Across the country, federally-regulated businesses will close, as will many others, but at Schlegel Villages, our doors are open and our team and residents come together in the spirit of learning and education. The knowledge, wisdom and experience of First Nations, Inuit and Métis peoples must continue to guide the people of Canada, for without them the nation will remain directionless. We must learn from the past, as difficult as it may be, in order to build a more equitable future for all, regardless of age, ability, background or heritage.
One of our organization's key values is honouring diversity and discovering the varied histories of those who live and work in our Villages. We encourage everyone to take time to learn upon the experiences of the past and unlearn what has been false or misleading; we encourage our friends to have conversations about what we've seen and felt about what we've learned; we encourage Canadians to reflect upon the truth and honour the strength of those who carry forward.
We stand together, and we remember.
Educational Resources