#ElderWisdom: Stories from the Green Bench marks 50,000 Downloads
As we plan to end season one and prepare season two, we welcome a new co-host and share our gratitude for the stories offered
Kitchener, ON – December 20, 2021 – Since its launch in the summer of 2020, more than 50,000 downloads of the unique perspectives of older adults through the #ElderWisdom: Stories from the Green Bench podcast have occurred. Hosted by author, speaker and retired radio personality Erin Davis and Lloyd Hetherington, a passionate educator who travelled the world in his younger days and now lives in The Village of Winston Park in Kitchener, the podcast opens up conversations with older adults about the ordinary and extraordinary aspects of regular lives lived well. Through more than 30 episodes, Erin and Lloyd explore friendship, tragedy, love, life, learning and so much more, challenging ageism as they inspire listeners to take a moment on the green bench.
"The Green Bench is a symbol of elder wisdom," the podcast promotes. "Physically or virtually, the bench invites us all to sit alongside a senior, share a conversation or give and offer advice. It challenges the stigma seniors face; the ageism still so prevalent in society. It reminds us of the wealth of wisdom our elders offer and in doing so, helps restore them to a place of reverence."
As 2021 comes to a close, producers along with Schlegel Villages, the Ontario-based long-term care and retirement organization that sponsors the podcast, are looking to pass the co-host torch from Mr. Hetherington to Douglas Robinson, the guest in the first episode of the series.
"Alongside Erin, Lloyd carried us through to 50,000 listens and we will cherish the many great conversations he was part of," says Ted Hudson, Schlegel Villages online engagement manager and one of the key founders of the podcast. "Lloyd's humble kindness put guests at ease and encouraged them to share wonderful pieces of their lives with listeners, and we look forward to a new season launching in February with a new co-host at the helm."
Mr. Robinson, a resident of The Village of Sandalwood Park in Brampton, says he's most looking forward to the opportunity to meet more people through the interview and recording process, and he's excited by the natural chemistry he's already discovered with his cohost, Erin Davis.
"You get to meet different people and learn through their experiences," Mr. Robinson says, "which makes for very interesting conversations." 
It is through conversation that Schlegel Villages celebrates the wisdom of our elders, and this podcast is an extension of the organization's annual "#ElderWisdom campaign, which has spread its quest to address ageism as an unacceptable form of discrimination across the globe.
Please visit: https://schlegelvillages.com/news/elderwisdom-podcast to learn more or search for Stories from the Green Bench wherever you get your podcasts.
Some listener feedback:
"This is an amazing collection of life stories and pearls of wisdom! Loving listening to this podcast and getting amazing perspectives on life, love, family and friendship." DC-Morgan via Apple Podcasts · Canada · 11/10/21
"I have so much respect for my elders. We can learn so much from them and this podcast is just wonderful." Beccaboodotcom via Apple Podcasts · United States of America · 10/08/21
"Just found this podcast! So glad I did! The hosts discuss such interesting topics and leaving me wanting to hear more. Check it out!" smccarty84 via Apple Podcasts · United States of America · 08/20/21
Media Contact:
Ted Hudson
Ted.Hudson@schlegelvillages.com
519-496-5984
Season 1 Cover Photo with
Erin Davis & Lloyd Hetherington
2020/21 Co-host Lloyd Hetherington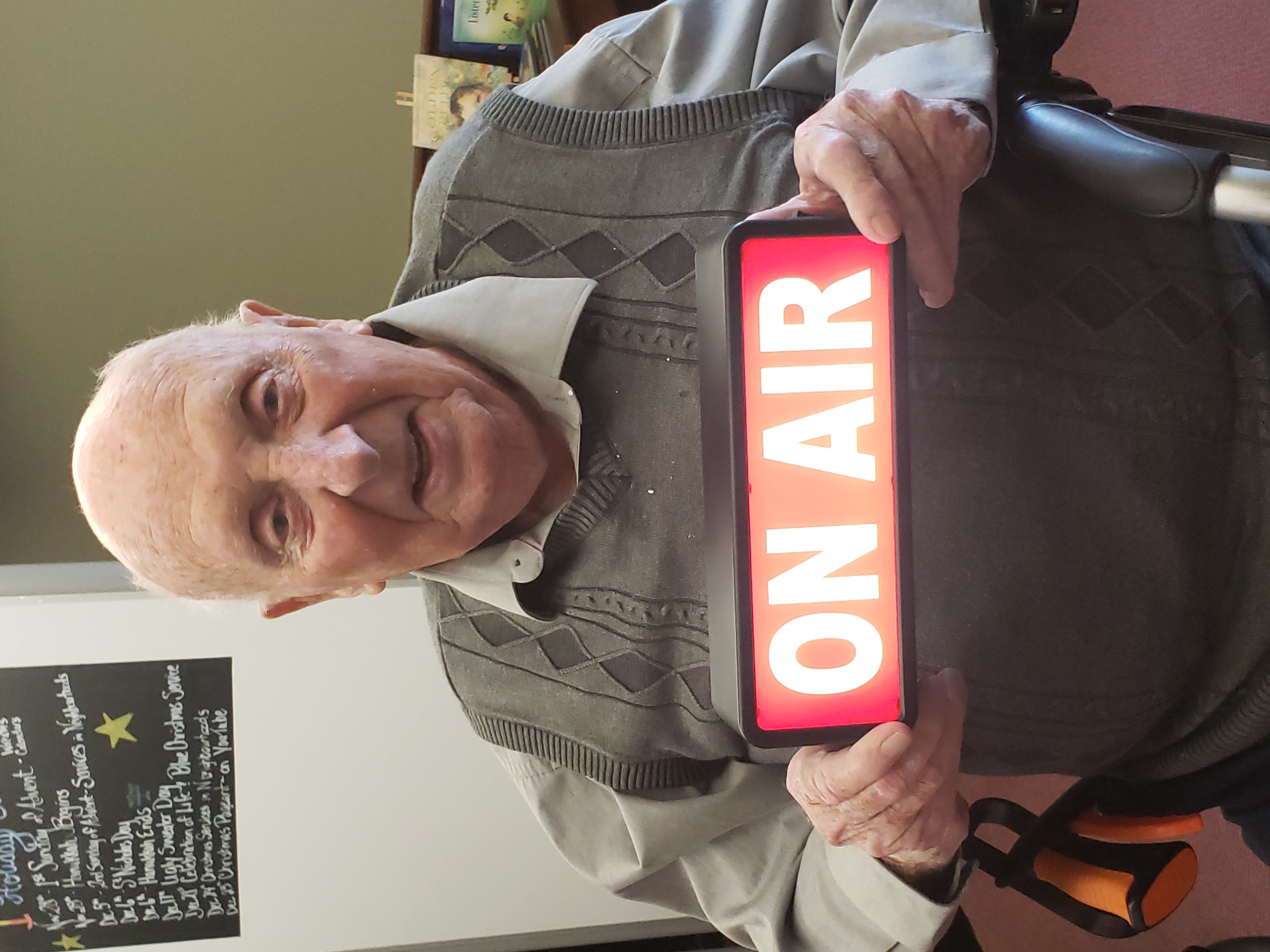 2022 Co-host Doug Robinson