Sep 05, 2019 / Village Voice
Posted by: Kristian Partington
Some of Erin Wetzel's fondest memories from her youth centred around the cooling days of Autumn and the promise of excitement as the Waterloo Region prepared for the launch of Kitchener-Waterloo Oktoberfest. She recalls the days when Miss Oktoberfest would come to her school to meet the children, accompanied by the iconic mascot, Onkel Hans.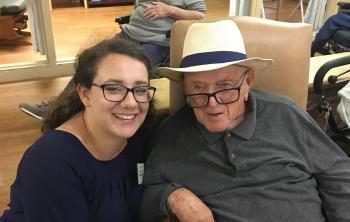 Erin says the most rewarding aspect of volunteering at 
Winston Park is connecting with the residents she supports.
"It was an hour in the afternoon where we had our own mini-Oktoberfest and that was my most favourite thing ever," Erin says. "I looked forward to it every year and I still look back and they are my fondest memories of elementary school in the fall."
As one of the entrants hoping to represent the region as Miss Oktoberfest this year, Erin is hopeful she'll have the opportunity to inspire young people in the community in the same way her imagination and ambition were sparked when she was just a girl. Erin is a junior designer with Kitchener's Schlegel Villages, which owns and operates 19 long-term care and retirement communities across Ontario. She says she's proud to work for an organization that does so much to support age-friendly communities and change public perceptions of what it means to grow old in today's society. She'll certainly work to promote this perspective throughout the coming month as she pursues the coveted ambassadorship as Miss Oktoberfest. She sees the title as a wonderful opportunity to positively influence the type of progress she would admire in the communities of the Waterloo region.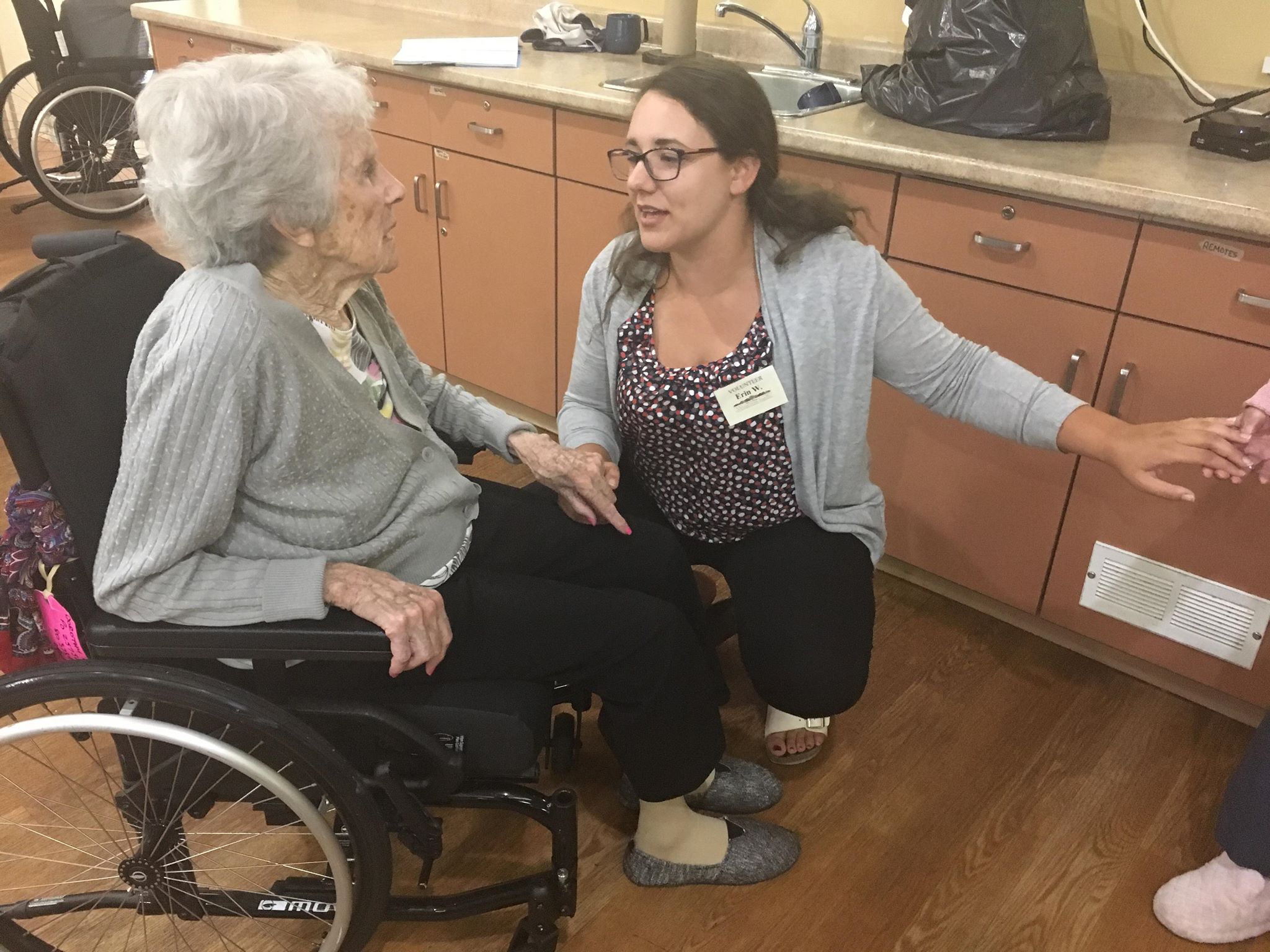 Erin's aspiration to become Miss Oktoberfest
will offer her an opportunity to share the Schlegel
Villages vision of age-friendly communities. 
"I thought about how I was moved and inspired as a kid and how I still remember it so clearly," Erin says, recalling the decision to apply to be this year's ambassador. "I thought: 'I want to be that and hopefully become a mentor for others.' " She will look to her work experience designing improved spaces for older adults in the community who are living with dementia as a reference for new views on aging, but she'll also draw upon her volunteer experience alongside community elders. 
"One of the biggest things I've become a believer in is empowerment and empowering others," Erin says. "Working with Schlegel Villages and volunteering at The Village of Winston Park, you see how you can inspire people by empowering them to do things that they never thought they'd be able to."
She points to recent examples from within the Villages of long-term care residents skating on backyard rinks or riding snowmobiles on lovely winter days as pushing the limitations most people place upon the final stages of life.
"Even at the age of 80 or 90 or beyond, people can live their dreams and they can still have new goals," Erin says. "We can't count anybody out based on their age or ability because every single day things are happening within this organization that are ground-breaking and fantastic."
And progress is made when people share their insights and relate their experiences, which is what Erin hopes to achieve in her pursuit of the Miss Oktoberfest ambassadorship. She's grateful to RBJ Schlegel Holdings for sponsoring her quest and she looks forward to the opportunity to share her vision for the communities she loves with young and old alike. Perhaps she'll get the opportunity to visit the local schools, where she's certain to see the eyes of young people sparkling with hope and ambition, just as hers did those years ago.