Dec 22, 2022 / Village Voice
Posted by: Kristian Partington
With the shortest and darkest days of the year upon us, we are brightened by the spirit of the holiday season at Schlegel Villages as Hanukkah, Christmas and Kwanzaa converge. It can be easy these days to get caught up in the negativity that often permeates news feeds and social media threads, for the voices that spread this type of news are often the loudest, but we need only look to our Villages for examples of generosity and goodness. Though challenges around COVID-19 monitoring and concerns over a serious flu season remain very real, our residents and teams have shown they can rise above in order to continue to support neighbours and friends.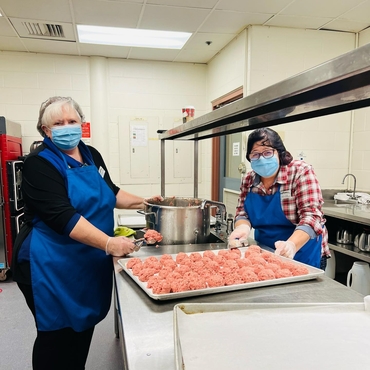 Here are but a few examples:
The Village of Humber Heights raised funds for two separate causes: an Italian lunch and Bake Sale event that brought in $1,500 in support of an organization bringing Ukrainians to Canada and helping them settle with jobs and housing; and separate Warm Socks and Chili lunch fundraiser for Toronto community services supporting homeless communities in the area.;
The Residents' Council at our small Village in Barrie, Coleman Care Centre, offered a $500 donation on behalf of the home in support of Redwood Park Communities, which builds affordable housing in the community;
The Village of Winston Park held a luncheon in support of the House of Friendship, a non-profit organization servicing Waterloo Region that provides food, housing, addiction treatment and neighbourhood support to individuals and families;
The team at The Village of Tansley Woods created a casino night event to drive donations for the Halton Region's annual Miracle on Main Street Toy Drive, and the Village's Main Street was humming with the spirit of giving;
The Food Bank of Waterloo Region received a collection of good and funds thanks to an ongoing drive from the team with the Schlegel Villages central Support Office.
The Village of Wentworth Heights in Hamilton will be delivering stockings to seniors who are in hospital on Christmas Day.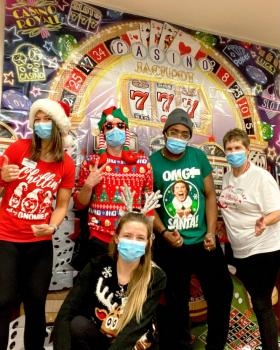 Schlegel Villages grew out of the vision of Wilfred Schlegel, a community-builder who believed inherently that the more one has, the more one has to give back. Now a third generation carries that spirit forward and it is alive and well within our 19 Villages. As the Holiday Season moves on and we look ahead to a hopeful New Year, the Schlegel Villages family offers the best to our many friends and neighbours, wishing all an opportunity to gather and celebrate in honour of the heritage and family traditions.
May the spirit of togetherness and fellowship flow freely to all!