Aug 09, 2022 / Village Voice
Posted by: Kristian Partington
Jessalynn Morgan is the subtle artist behind countless individual bouquets of beauty people call upon when they want to tell a friend or loved one they're being thought of. Whether in a time of loss and sorrow or joy and happiness, soft colours upon petals from Anderson Flowers are carefully arranged by Jess and she's happy to have partnered with The Village of Taunton Mills to spread a little extra beauty among residents.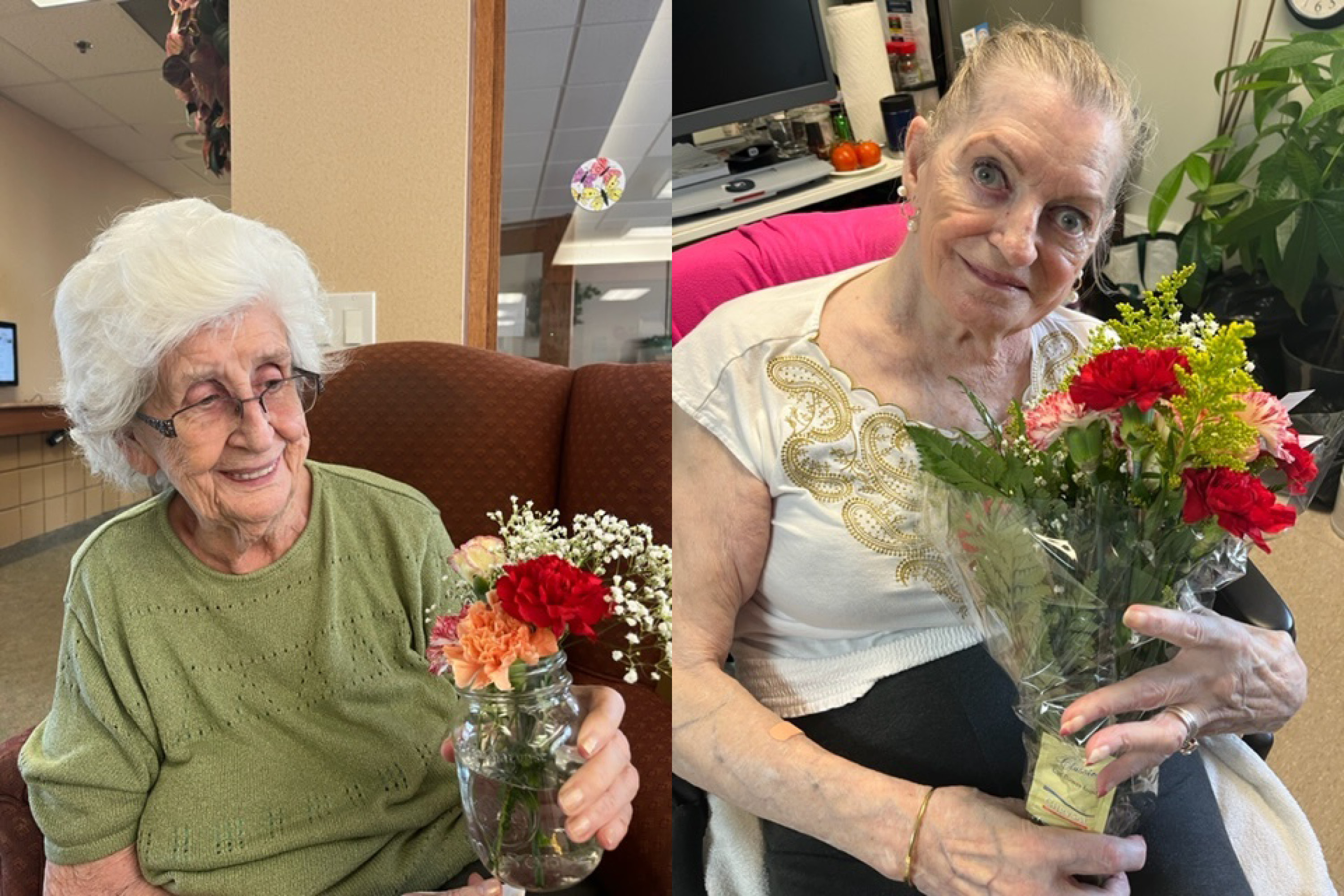 She has two great aunts who both call the Village home and "absolutely love it there," Jess says. At this time of year, the shop sometimes has extra flowers on hand, as it's a little quieter, so they've created a promotion where if someone orders a bouquet, a bouquet automatically gets donated at no cost to one of the Village residents.
"I'm in there all the time and a lot of our clients also have parents and relatives in Taunton Mills, so we're delivering in there constantly and we thought, what a nice idea," Jess says.
The first round of deliveries went to some residents in the retirement neighbourhoods in mid-July and the second delivery was to some LTC residents – a timely gift to brighten the neighbourhood during enhanced outbreak protocols.
To speak with Jess is to hear subtle but genuine passion for what she does. As a teenager, she worked for the previous owner of the flower shop and told her mother one day she would own it. In 2017, that vision became a reality.
"It's the only thing I've ever done and the only thing I've ever known," Jess says. "We get to play with flowers all day, and I think that must be everybody's dream, so I'm living the dream."
She also recognizes the important role she plays in offering a bit of comfort when people are apart or are facing difficulties; she takes that responsibility seriously and she does so with great pride.
"A lot of people don't even think about me being in the middle," Jess says. "At the end of the day they have a friend who sent them beautiful flowers and they're so thankful. I like being the secret one in the background."
For the residents of Taunton Mills, Jess is that friend and the secret in the background, and she's humbled by the gratitude she's felt.
"It's nice to be able to go home and feel I've accomplished something in the day," she says, "that I've made someone smile or feel better, and made them think that someone out there is thinking of them."
Visit www.andersonflowers.net to learn more!