Feb 17, 2022 / Village Voice
Posted by: Kristian Partington
On February 18, 1915, the first German U-Boat campaign of The Great War began against merchant and passenger ships in the waters around the British Isles.  This was also the eve of the first British and French naval assaults on the Dardanelles in the waters outside of Constantinople (now Istanbul) – the first thrust in the Gallipoli campaign, where Newfoundlanders, Australians and allies alike suffered greatly.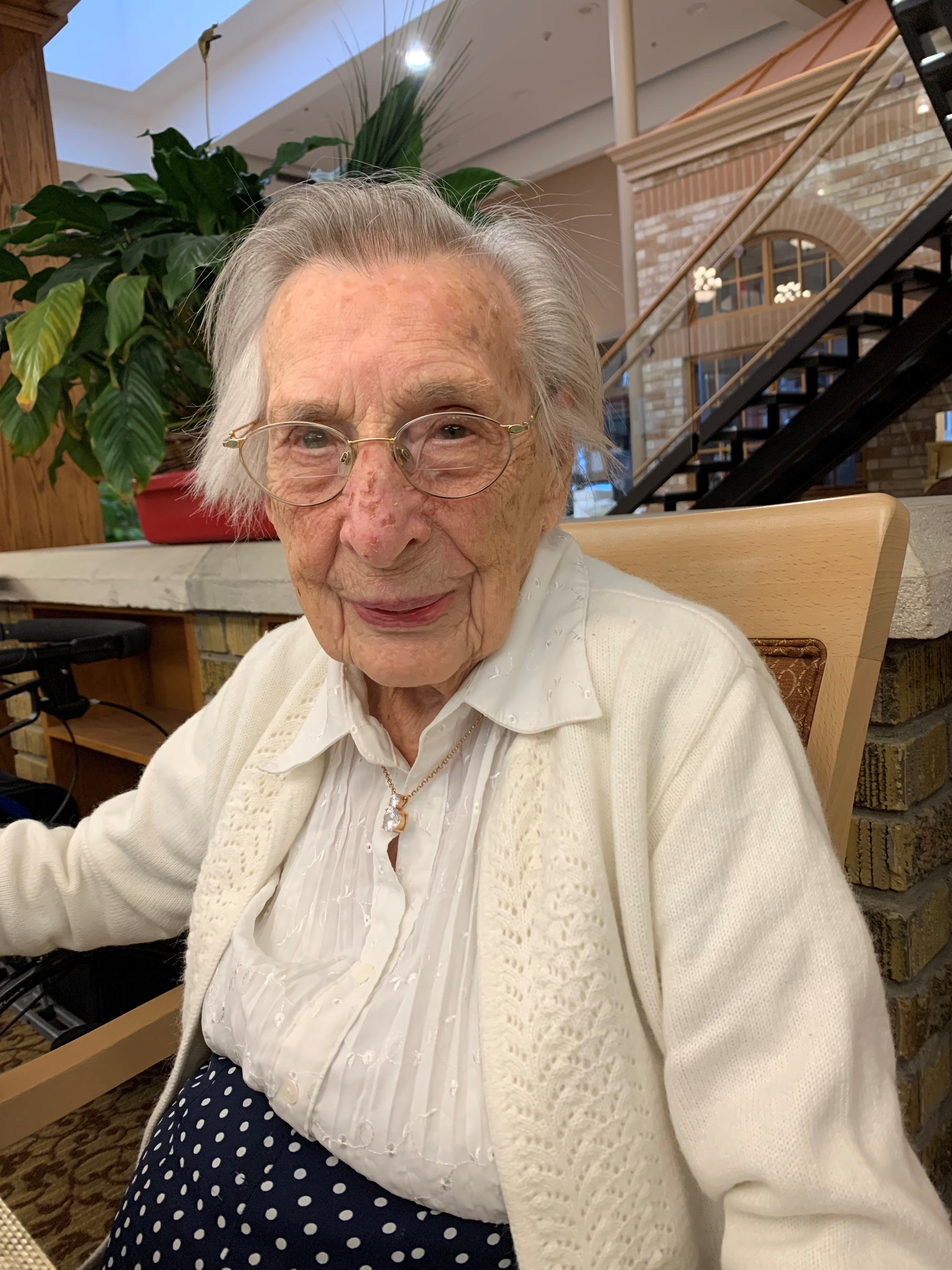 The team at Humber Heights is proud to honour
Dorothy's 107th Birthday on February 18, 2022.
This was a dark period in the history of the world when looking back, yet February 18, 1915 is a day anyone who has known Dorothy Thomas honours, for it marks her first breaths on a clear Toronto day. As a child, Dorothy lived through the first global pandemic and she's living through a second in her home at The Village of Humber Heights. She saw the end of The Great War and she knew the roaring 20's, though only through the eyes and mind of a young girl. She came of age as The Great Depression swept across the globe and Dorothy has been a witness to The Second World War, The Cold War, the fight for Civil Rights and all points historical, dark and light, leading to today.
Through all the ups and downs of a long and lovely life, she carries on today with a spark in her step.
Before she raised her family of three children alongside her husband of 64 years, Dorothy was a nurse at Toronto General Hospital. She's always been carried by faith; she was an ace curler on a sheet of ice and she always loved to dance alongside the love of her life. She still seeks music today that inspires her to dance, and she was and still is a sucker for cookies, tea and the odd glass of wine.
"We love having Dorothy in the Village," says Carmen Rameshwar, director of lifestyle options at Humber Heights. "She is always dressed to the Tee; she gives the best advice and has a great sense of humour. She's a little fireball on her walker and can run laps around the village; she has a great smile and has now picked up the hobby of bingo."
She's a knitter and bridge player who loves to visit with family and friends and she rarely misses Jeopardy or Wheel of Fortune. And she's a friendly and inspiring face around the Village of Humber Heights, and they're proud to honour her on her 107th Birthday.
"Dorothy appreciates everything that the team does for her," Carmen says. "She always shows her gratitude and the feeling is mutual, for she does so much for all of us as well."